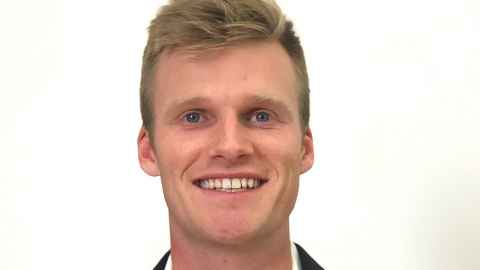 If you had predicted a decade ago that a New Zealand company would be launching rockets into space you'd be unlikely to have found too many believers.
Growing up on a dairy farm in the Waikato, Craig Piggott wasn't thinking too much about rockets and space either, though he had developed an early interest in automation.
Life revolved around the twice daily milkings that are part and parcel of farm life, though Craig was happy to gain a reprieve from milking duties when he was sent off to board at St Peters College in Cambridge.
A self-described "average student" at school, Craig says he had also become interested in business and entrepreneurship, though at the time these subjects were not strongly promoted within the school. Instead he focused on the ones that would allow him to get into engineering at university.
Craig admits that he only just managed to scrape into Engineering School with a score of 254 when the minimum entry was 250. In all likelihood he was the lowest ranked student in his year group, but he didn't care. He was glad to be in - if only just.
Reality hit when the results from his first test came back: zero out of 10.
Realising he was going to have to work a lot harder than he had at school he kicked into overdrive and says he quickly began to find his rhythm.
"I joined the Formula SAE club which I really enjoyed and I began to connect with others who shared my interest in solving big technical challenges."  
Graduating with a Bachelor of Mechanical Engineering and gaining First Class Honours, the opportunity to join Peter Beck and his fledgling business Rocket Lab in his final year would prove to be a pivotal moment.
"It was the first time I had seen a start-up raising money for an industry that didn't exist in New Zealand. I was really inspired and I knew straight away that I wanted to be part of it. It was a very performance-oriented culture and Peter really empowered us to tackle some massive challenges during the time I was with them. He is an incredibly inspiring leader. "
After just nine months at Rocket Lab and feeling inspired to launch his own start-up focusing on simplifying farm operations, including developing technology to help farmers shift and monitor their herds, it soon became apparent it was time for one of those crucial conversations with his boss.
Fortunately it turned out to be a win-win for both parties. Not only was Peter Beck supportive of the venture, he agreed to invest in the business himself as well as being on the board. What a boss!
Craig launched Halter in 2017 with a small team of six staff. Two years later staff numbers have grown to 45 and the business is now in the final stages of commercialisation.
"Watching Peter create an entirely new industry here in New Zealand while our largest industry, dairy and agriculture, remained somewhat stagnant heavily influenced what I saw as the possibilities within farming."
Craig says that if he's learnt one thing from his time at Rocket Lab and now running his own business it's the value of a good team and building the right culture.
"Over the last couple of years I've learnt a lot about hiring people. It's been a steep learning curve particularly convincing good people to leave existing jobs to come and work for us. Every hire is crucial, particularly in a start-up where time and resources are typically not on your side."
Realising his vision - that dairy farmers might be able to avoid the daily chore of rounding up cows for milking thanks to some clever automated technology in the form of a neck brace - would certainly be proof that barely getting into engineering school had, in the end, been fully justified.