Daniel Xu is the co-founder of Spark 64, an artificial intelligence (AI) agency helping organisations leverage AI to do things faster, cheaper and smarter. In addition, Daniel chairs the Return on Science Physical Sciences Investment Committee, and he was the founding chair of Momentum, the country's first student-led investment committee.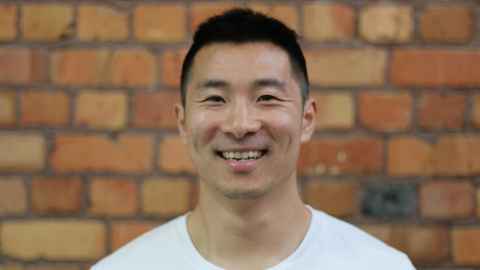 Daniel Xu initially planned to follow his father's footsteps into civil engineering. But the chance to study mechatronics, combining mechanical engineering, software and electronics felt like the "perfect combo".
An avid love of electronics while at school also provided an early taste for entrepreneurship. After being given one of the early generation iPods, which subsequently broke, Daniel managed to successfully repair it himself and soon realised there were plenty more broken iPods on Trade Me for sale which could also be repaired and sold at a profit.
"Unfortunately it didn't take me long to realise I was in competition with others for the spare parts which were also being sold on Trade Me and I soon found my profits being squeezed, but it was an early lesson at the time about what it takes to establish a successful business."
Daniel went on to do a PhD at the University of Auckland and joined the Velocity programme, where students come up with innovative ideas as part of a competitive challenge. This resulted in the creation of UVLens.
The sun safety product has helped 500,000+ people around the world to manage their UV exposure and potentially avoid skin cancer. It also resulted in Daniel and his fellow team members winning the Microsoft Imagine Cup in 2013 and representing New Zealand at the world finals held in Russia.
"Doing a PhD and running the UVLens business at the time was very challenging. Initially I was running between experiments I was conducting for my PhD and meeting UVLens customers. I'm particularly grateful to Distinguished Professor Peter Hunter and the Auckland Bioengineering Institute for supporting me in those early days."
After graduating with his PhD in Bioengineering and gaining First Class Honours in mechatronics, Daniel created intellectual property licenced to the University's Bioengineering spinout company StretchSense. He subsequently worked directly with the company's founders as Chief Evangelist.
In 2015 Daniel helped establish another a new business called Spark 64 that created a rudimentary chatbot on Facebook - by accident. It allowed users to identify what was in their photos and was a forerunner to what has now become known as AI (Artificial Intelligence). The chatbot subsequently received further exposure after being featured in Wired, a widely read publication popular amongst those operating in the tech scene.
The event led to an AI agency that Daniel co-founded with fellow PhD student Ming Cheuk and business partner Richard McLean.
"We focus on helping organisations to leverage AI to help them to do things faster, cheaper and smarter. We are at the start of a new revolution in technology that will have profound implications in the future. I feel like we are really only just beginning to understand how powerful AI technology will become."
Daniel says one of his goals during his time at university was to "create a company and jobs for everyone on our team after we finished studying. I'm proud of the fact we now employ more than a dozen people, including several of my fellow students.
"My long term career goal is to create massive economic wealth for New Zealand as well as leading a company from start-up to IPO, without compromising health, family and being a good person."
Take 10 podcast: Daniel Xu; The Intersection of Artificial Intelligence and the Business Environment
Hear from University of Auckland 40 Under 40: Disruptor and Innovator Daniel Xu on opportunities in artificial intelligence, ways to empower future engineers to integrate AI practically in their careers, and his passion for making New Zealand's economic future bright through tech innovation.