Dr Lloyd McCann is the CEO of Mercy Radiology and Clinics and was a member of the expert panel for the recent NZ Health and Disability System Review. A graduate of the University of Auckland's Medical School, he advocates for a better healthcare system for all New Zealanders that prioritises equity, value-based care, and better use of digital technologies.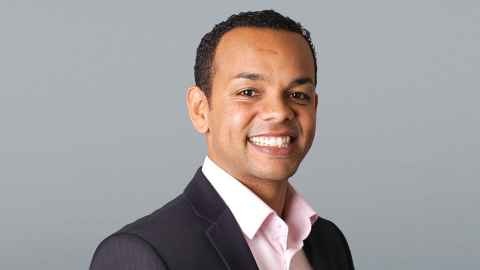 Growing up, Dr Lloyd McCann wanted to be an engineer. An 80s child, he idealised MacGyver and yearned to fix things.
But his desire to help people was stronger and led him to enrol in medicine.
After years practicing in the UK and New Zealand, he now has his eye on fixing our health system, gradually moving into executive-level leadership roles where he believes he can affect change.
"There is so much we need to do to improve the health and wellness of New Zealanders – especially those that are not well served by our current system," he says.
"When you are a doctor, particularly in an ED setting, you are often the ambulance at the bottom of the cliff. While I loved working directly with patients, I've always jumped at any opportunity to contribute at a system level because that's where we have the potential to significantly change outcomes."
Born in South Africa, Lloyd moved to Kerikeri in the Bay of Islands aged 16. He completed his MBChB at the University of Auckland where he met wife Karina, also a doctor, and also named on this year's 40 Under 40 list. The couple have 4-year-old twins.
Lloyd and Karina are both proponents for improving equity in health; modernising our health services using digital technologies; and delivering healthcare using a model of value-based care.
By age 37 Lloyd became the CEO of well-known diagnostics and imaging service Mercy Radiology and Clinics (and Head of Digital Health for its parent company Healthcare Holding Ltd) where he is proud to be working with a team that leads the drive towards value-based care in New Zealand.
"Value-based care is about putting the needs of the consumers first and delivering what they need at a sustainable cost. I want to empower staff and remove barriers to enable the best care for every patient."
As a digital advocate, Lloyd is outspoken about of the transformative power digital technology can have for health.
"The healthcare industry has fallen behind with digital adoption. It's easier to book a haircut online than it is a medical appointment. We've been laggards and risk averse, and there are many good reasons for that but our appetite for risk needs to be increased."
"Digital adoption can make services more convenient, more reliable, safer and from a value-based perspective it's a win-win."
In 2018, a clear highlight moment in his career came when Lloyd was invited to join the Expert Panel for the review of the NZ Health and Disability System. He was one of seven alongside incredible leaders Shelley Campbell, Sharon Shea, Peter Crampton, Win Bennett, Margaret Southwick, Sir Brian Roche and Heather Simpson.
The youngest panel member, Dr McCann says it was a great privilege and honour to be part of significant change in our system and to contribute to what will hopefully bring positive change for New Zealanders.
"Equity in healthcare in New Zealand is not a good news story. It is one place we have fallen down, and the health outcomes for our vulnerable populations demonstrate that."
Mentorship has been critical in Dr McCann's success, with the "legendary" members of the panel and his boss Dr Andrew Wong (also a University of Auckland alumnus), being role models in his own development. He also credits his military training (he reached the rank of Captain in the NZ Army) as demonstrating the importance of good leadership in achieving great outcomes.
However he credits his wife as the most inspirational person he knows.
"Her intellect, values, drive to make a difference and ability are really something special."