Associate - Three Crowns LLP.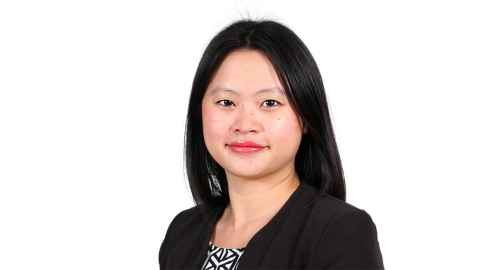 Born in Hong Kong, Elizabeth arrived in New Zealand at the age of 5. Like all new migrants, the early focus was on adapting quickly to her newly-adopted country.
It wasn't long before her natural talents began to emerge in debating, languages, and an interest in Model United Nations, as well as academic success in a range of subjects. This all culminated in her decision to study law along with an arts degree in French and politics, on a full-tuition, University of Auckland Scholarship.  
"I think my heritage as a Chinese New Zealander influenced my decision to participate in activities and studies that had an international aspect. I became interested in law through my Model UN activities at high school. This included representing Lebanon at a Model UN General Assembly in its Sixth Committee – the legal committee. A law degree seemed like the obvious option to continue these interests. I later discovered that I enjoyed the analytical aspect of law and problem-solving."
Serving as Editor-in-Chief of the Auckland University Law Review, Elizabeth completed her BA/LLB (Hons) in 2012, graduating as a Senior Scholar. She then gained an LLM from Yale Law School in the U.S. as a Fulbright Scholar and served as an editor of the Yale Journal of International Law.
Whilst at Yale, she was a member of the Allard K. Lowenstein International Human Rights Clinic, assisting with cases brought before the European Court of Human Rights and travelling to Nepal to investigate a human rights issue concerning procedural justice.
Believing that each individual's success is the sum of the support they receive from others along the way, Elizabeth singles out several influential mentors who were instrumental in helping to guide her during her studies.
"At Auckland Law School, my honours supervisors, Prof. Elsabe Schoeman (now at the University of Pretoria) and Prof. Bruce Harris (recently retired), provided wonderful advice and guidance."
Clerking for Sir Peter Blanchard, Sir Robert Chambers and Hon. Justice Terence Arnold at the Supreme Court of NZ between 2012 and 2014 provided an opportunity to observe the courts from the perspective of a judge's clerk and to be mentored by some of the best legal minds in the country.
Internship opportunities in Hong Kong were followed by work as a Visiting Attorney in New York. She has been based in London for the past two years, working at Three Crowns LLP as an Associate.  Elizabeth says she was attracted to international arbitration work as a result of the challenges it offers.
"I get involved in both international commercial disputes and also international treaty arbitration. I love the international dimension of work – not only in terms of clients and the geographical reach of my work, but also the chance to work with, and appear before, top lawyers and arbitrators from many different jurisdictions.  Arbitral procedure is also slightly different in every case, often involving a blend of different legal traditions, which keeps things interesting."
Elizabeth has also had the opportunity to experience life at the front of the lecture theatre as a visiting faculty member at the London School of Economics and a teaching associate at Queen Mary University of London. This builds on Elizabeth's previous experience as a tutor at Auckland Law School, as well as Victoria University of Wellington.
"By allowing me to do both counsel work and teach, international arbitration really gives me the best of both worlds."
Reflecting on her education and career to this point, Elizabeth says she has learnt "the importance of living life with grace, kindness, humility, playfulness and curiosity".
 
"I draw a lot of inspiration from Dr Brené Brown, whose wonderful TED talk tells us that it's okay to be imperfect;  important to be our own, authentic selves; and crucial to live life with courage."
Looking to the future, Elizabeth is keen to connect more deeply with her Asian roots, and build an Asia-facing legal practice.