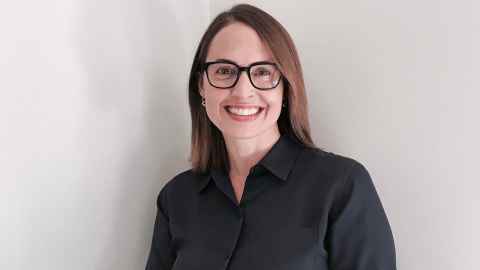 On her LinkedIn profile organizational psychologist Emma Dawson describes herself as thriving in "hyper-growth" environments and having a passion for unleashing human potential.
It's no surprise therefore to find her currently based in San Francisco as Global Head of Talent Development for Dropbox, having previously spent three years as Director of Leadership Development and Talent Management at global business networking hub LinkedIn.
But for someone who once considered veterinary science as her likely career path, her decision to embark on a career in HR and organizational psychology wasn't something she had considered until she reached university.
"I really enjoyed business and psychology at university, and soon realised that a business is only successful if you can engage and motivate people towards achieving a common goal. That's how I was first drawn to HR."
Gaining a conjoint Bachelor of Commerce & Arts degree, majoring in Psychology and Employment Relations and graduating in the top 5% of her class before going on to complete a Master of Commerce in organisational change and innovation along with a Master of Science at the University of London in organisational psychology, Emma believes her decision to focus on human performance within organisations has been well timed.
As more and more businesses begin to embrace a different approach to the way they manage staff, focusing increasingly on ongoing talent management and executive coaching and less on annual performance reviews, so the demand for seasoned HR professionals grows.  
"I frequently get approached about new opportunities. It really demonstrates how much more focused organisations are these day on developing and retaining talent. The job of a manager has become a lot more complex and the rise of the millennial generation now requires a lot more time being spent on giving feedback and coaching."
Describing herself as a values-driven leader, something Emma says her parents instilled in her from an early age, she has sought to work with organizations where she has a fundamental connection to the values of the leadership team; adding that if the values are aligned, you can generally figure out the rest.
"LinkedIn CEO, Jeff Weiner is a great example of this approach. He is the most inspiring and transformational leader I've ever had the pleasure to work with. He understands the importance of great talent and how to manage compassionately. The people he most enjoys working with dream big, know how to have fun, and get stuff done. Those are the people you want on your team."
For someone well placed to offer insights on her biggest learnings to date, based on her own career experience working for some of the world's most successful companies, Emma is unequivocal.
"Leadership is first built on trust. Be someone who role models integrity and inspires trust in others. If people don't trust you, you can't bring about meaningful change.
No two organizations are the same. You need to ask great questions and listen carefully; especially listen out for the things that go unsaid. It's essential that you understand before you act or you'll likely act on the wrong things.
Love what you do. It's important to know what environments bring
you excitement and joy. Over the years I've realized that I thrive best in environments where I get to work with complexity e.g. new markets, evolving strategy, hyper-growth, developing leaders etc. I've also learnt that when I'm in these environments I feel truly energized about what I do and the possibilities for impact."