Agency Account Strategist, Google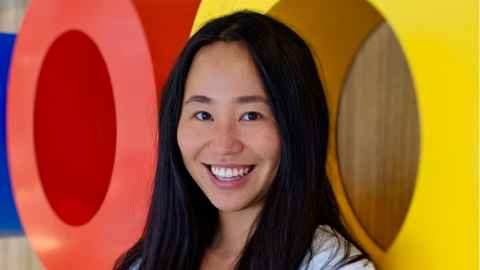 Parents aspire to give their children better opportunities than they had.
It's this selfless act of generosity, often at considerable personal cost, that allows the next generation to flourish in a way that wouldn't otherwise occur.
For Hayley Yu, her parents needed to temporarily 'split-up' when they migrated from China in 1995. Her father initially remained behind continuing to work to support the family while her mum brought her to New Zealand alone.
With no relatives or friends to call on and barely speaking any English, those first few months were a financial challenge until Hayley's mum was eventually able to find work packing groceries at Countdown.
Living in Mt Roskill, but committed to their daughter's education, Hayley recalls her parents' decision to give her a private education at Diocesan School for Girls in Epsom which meant further financial sacrifices for her family.
"Throughout my childhood my parents never put any limits on what opportunities I had access to – from choir trips to the Gold Coast when I was at primary school to sacrificing faster mortgage payments to allow me to have a private school education. I don't think I will ever fully understand the extent of their sacrifice."
Hayley says her time at Dio exposed her to a range of new interests and perspectives.
"From very early on, my parents made me realise the privileges afforded to me – education, upbringing, opportunities etc. With that, comes a responsibility to bring others up and level the playing field. I think this mantra has continued into the core of everything I do. I was heavily involved in community services – from human rights talks, to service trips and starting a social enterprise. This experience provided a valuable entry for my time at university."
Enrolling in a BA/BCom conjoint and majoring in Politics, Film, Economics and International Relations, it was a growing interest in social entrepreneurship that lead to the founding of Social Innovation NZ, a university club with a mission to enable, educate and connect students to social enterprise opportunities. This spanned right from securing funding for social enterprise start-ups to providing domestic and global internship opportunities. In 2016, the club grew to a national organisation, supporting three university campuses.
"At the time social enterprise was a lot more niche than what it is today. This experience was very formative for me because I found my passion for social change through business. It also connected me with several people who have become life-long friends and challenged me to become a more effective leader."
Successfully crowd funding a trip to the UK to research various social enterprises focused on food, this passion for social entrepreneurship would lead Hayley to co-found her own start-up called Clove which aimed to provide home-chefs with a marketplace to sell their food and empower more people to eat healthy, home-cooked meals.
The venture won the New Zealand entry for the Microsoft Imagine Cup in 2016 and also went on to win the Asia-Pacific regional event, which meant a trip to Seattle for the worldwide finals.
While Clove didn't win the final, it did provide a win of sorts with a job offer from Microsoft working across philanthropies and digital strategy.
"My time at Microsoft showed me the power technology has to empower generations. In 2017, I organised a two-day product experience for Festival for the Future, and seeing the way people lit up when they engaged with the HoloLens and the Surface Hub made me even more inspired to make technology accessible to communities beyond boardrooms."
Now at Google Australia supporting advertising agencies with their strategic enterprise opportunities and organising site-wide events that facilitate the indigenous Australia dialogue amongst Googlers, Hayley says the new role has given her plenty of scope to explore her various interests.
Outside of Google, she is also working on a project exploring the intersection of food and culture.
One important learning Hayley shares from her time both at university and in her career is not to get caught up in the "comparison trap."
"It's very easy to compare our raw footage to other people's highlight reel. Especially at university and in the workforce, we can get caught up in comparing yourself to other people and measuring success against things that are not aligned to our values. I've come to realise that it's far more important in life to work on your internal self rather than seeking external validation."