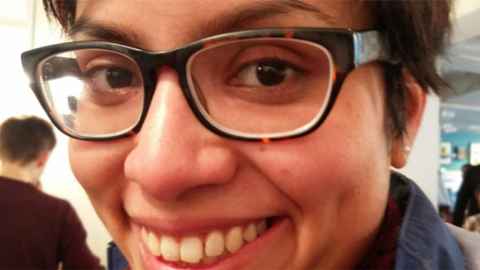 Moving to New Zealand at the age of 12 after emigrating with her family from India was to provide a new start for Ipshita Mandal.
"My father wanted us to have a better quality of life and better opportunities and he felt New Zealand was the country that could provide that for us."
After what she describes as a "fairly challenging first year" at Auckland's Mt Roskill Grammar School adapting to a whole new way of life and learning environment science soon became an all-consuming new passion.
Encouraged by both teachers and mentors her new found interest quickly gained momentum.
Gaining a First Foundation scholarship in her final year of school to become an intern at Douglas Pharmaceuticals was to prove a turning point for the budding young scientist.
"First Foundation gave me the opportunity to be part of one of the leading healthcare companies in New Zealand, but more importantly it introduced me to Joanne Fair a female leader, role model and someone who became my mentor."
Completing a Bachelor of Technology majoring in Biotechnology with First Class Honours in 2011, including being named the top student in her graduating year, Ipshita was given an enviable choice between a prestigious Fullbright scholarship to study in the U.S. or a full Ph.D. scholarship to study chemical engineering at the University of Cambridge in the UK.
Opting for Cambridge, her doctoral research involved engineering a novel polymer membrane device, with applications in pharmaceutical drug purification and waste water treatment.
Joining Bactevo, a Cambridge-based platform technology start-up as Chief Business Officer eventually led to an offer from the global management consultancy McKinsey in India where she is now based.
"Bactevo infused a curiosity for inventing breakthrough drug innovation with a group of Mavericks. It pushed me from being a straight Ph.D. from the lab to heading spearheading collaborative drug discovery studies. However I had a strong voice developing inside me that wanted healthcare innovation to be accessible to people who needed it the most. There was no better way to understand the jungle that emerging markets are than through McKinsey."
Ipshita's other notable achievements to date have included being nominated twice as one of the 50 Movers and Shakers in BioBusiness in UK, winning the 2013 Cambridge University Entrepreneurs Award as well as being nominated as a Leader of tomorrow at the 43rd St Gellen Symposium in Switzerland, the world's leading forum for international debate in politics and economics.
But of all her achievements to date, Ipshita says the one she is most proud of was creating and organising GapSummit in 2014, the world's first inter-generational leadership summit in biotechnology.
Involving one hundred Leaders of Tomorrow selected from 35 nations across the world, the summit focused on developing solutions to current biotechnology challenges as well as 2050 global grand challenges with Leaders of Today in and out of the field.
Key influencers along the way have included: Jamsetji Tata, the founder of TATA Group, Prof. Joerg Kistler, former head of Biological Sciences and mentor Joanne Fair, Head of People & Culture at Fonterra.
Not surprisingly, Ipshita says her biggest learning to date is "...not to be afraid of challenging the status quo."
One suspects she will be doing that continually throughout her career.