Concert pianist, Steinway artist - Steinway & Sons.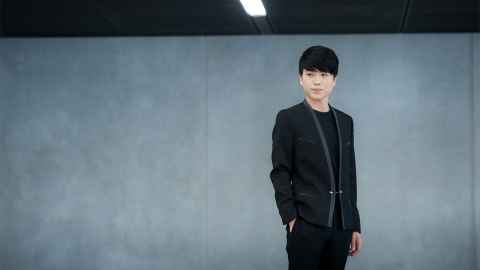 Being given three days' notice you're about to move to a new country would be a daunting prospect for most people. When you're just ten years old and you don't even speak the language of the country you're moving to the prospect is all the more terrifying.
However, for Jason Bae the move from Daejeon, South Korea to Auckland in 2002 would not only change his life but set him on course to showcase and develop his musical talents in a way he was yet to fully appreciate.
Enrolling in Whangaparaoa School as a fee paying international student, his mother would soon  discover to her horror she had been the victim of a fraudulent scam involving the money that had been paid to the immigration agent for Jason's fees which hadn't been passed on to the school.
Following a tense meeting with the school's principal, which included demonstrating the accomplished young pianist's considerable talent, quickly secured him a place at the school allowing him to make his concert debut with the Auckland Symphony Orchestra three years later at the age of just 12.
"To this day I say my mother sold my talent, but I have no regrets. Music was a part of me so I had no choice but to progress."
But it wasn't easy being one of the only Asian students at the school who couldn't communicate with anyone and feeling very much in the minority. Jason remembers for the first three months he said absolutely nothing.
"I was effectively living as a mute. I couldn't understand what was being said to me and I couldn't communicate with other students so I didn't say anything. However, I excelled in maths which of course didn't require English. But over time I started to learn a few words and bit by bit my language skills gradually improved. I would've liked to have had tutoring but my mum couldn't afford it so I just had to learn things for myself."
However, starting at Westlake Boys High was to change everything when it came to English as well as allowing his obvious musical talents to be fully embraced at his new school. "I had a great English teacher at Westlake, Alex Reed, and I have to thank him for developing my proficiency in English which allowed me to gain direct entry to university at the end of Year 12, ironically because of my marks in English rather than maths."
Invited to attend the prestigious Aspen Musical Festival in the United States for two months each year, while a student at Westlake, required extra work to catch up when he got back. "I learnt to work hard, however it was good preparation for my time at university."
Completing his Bachelor of Music in piano performance with First Class Honours in 2013 and subsequently completing his Master of Arts in piano performance with the highest distinction award, 'DipRAM' at the Royal Academy of Music in London in 2015, his success was all the more notable given his academic performance in his first year of his Masters.
"Despite all my performance experience and the preparation I'd done in my undergraduate degree, when I got to London I realised the other students were at a much higher standard as a result of attending specialist music schools from an early age. So despite working extremely hard I managed to get the lowest mark in the whole school in my first year, but I was rewarded for all my work with the 2nd highest mark and the highest distinction award "DipRAM" in my final year."
Jason has high expectations for his future career, including a goal to become the first South Korean born kiwi to be the next music director of the NZ Symphony Orchestra. But he is humbled by the many people who have supported him on his journey to this point.
"I'm particularly grateful to Prof. Rae de Lisle at the School of Music who accepted me as her private pupil. Also Dr Allan Badley who taught me an ultimate musical history with music theory which I use to this very day, Dr Leonie Holmes who developed by aural training which I'm so grateful to have as an aspiring conductor as well as Dr Karen Grylls who has helped me to develop my singing and choral conducting which is essential to many musicians."
And the principal of Whangaparaoa School will also be pleased at his decision to offer a place to the shy young boy from South Korea who couldn't speak a word of English when they first met.