Chief Executive - New Zealand AIDS Foundation.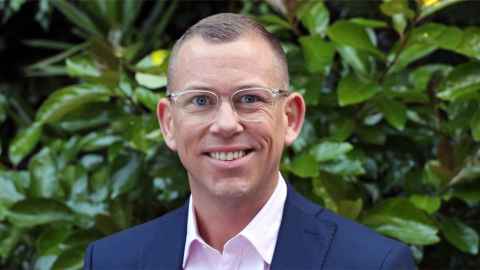 Jason Myers describes himself as a "recovering perfectionist."
It's a good descriptor for someone who has been on a journey such as his, starting out at school as a student who thrived in self-directed learning environments and eventually completing a PhD.
 
Today, he says he has learned the value of team work through letting go of the detail and appreciating what others can bring to the table.
As Head Boy at Onehunga High School in 2000, his leadership capabilities were evident from a young age. Graduating with a BA in 2006, gaining First Class Honours, Jason credits his time at university as being pivotal in setting up his career foundation.
"My time at university taught me many things, but above all it honed my critical thinking skills. It taught me to ask questions rather than take things at face value. It also opened my eyes to a world of injustice and inequity as I learnt that all the things that make us different were also the things that those with power use to divide us. Whether it was class, gender, religion, age, race or sexuality, I came to appreciate that the marginalisation of difference was at the root of so much that was wrong in the world and that the privileged few were in the driving seat".
Jason says University lit a fire deep within him and, as cliché as it sounds, he has been trying to make the world a better place ever since.  
While completing his PhD researching the diverse experiences of gay men living with HIV in Auckland, he also lectured in Geography and Sociology. After publishing sections of his thesis and having it included as a finalist for Best Doctoral Thesis in 2009, it was off to University College London for two years where he worked in the Marie Curie Palliative Care Research Unit.
"I led the coordination and research of a renal palliative care study working across five National Health Service Trusts in the Greater London area. The research re-framed discourses around the delivery of palliative care in home settings".
Returning to NZ in 2011, Jason joined the New Zealand AIDS Foundation and worked in a number of roles between then and 2014. A highlight was leading the International Development programme, working to advance the sexual health and rights of men who have sex with men and transgender people across several Pacific nations.
"It was a role I really enjoyed and it allowed me to make significant contributions to improve the health outcomes of gay men both here in NZ as well as in the Pacific."
Jason joined Oxfam New Zealand in 2014. In the role of Advocacy and Campaigns Director he led work on issues including climate change and economic inequality. After "cutting his leadership teeth" he returned to NZAF in 2016 as Executive Director and has since become Chief Executive. He says he pinched himself for weeks after being appointed to make sure it was real and feels equal measures of privilege and responsibility as he leads the team towards their big goal of ending new HIV transmissions in New Zealand by 2025.
The number of new HIV diagnoses in New Zealand has been rising in recent years and 2016 was the worst year on record. Following the rollout of a new strategic approach which embraces and promotes the multiple tools we now have to combat HIV transmission, there was a 20% reduction in new infections in 2017.  
"Ending HIV transmission is a very ambitious goal but one I do believe we can achieve. Doing myself out of a job would be the ultimate measure of success!"
While Jason's journey is not one he ever expected, he has perhaps ended up exactly where he was always meant to be.
"I never set out to become a not-for-profit leader. In saying that, I never set out to complete a PhD either. I recognise that I have worked hard to end up where I am but I am also thankful to all the people who helped get me here. I couldn't have backed myself to lead the NZAF without the support of people who saw my potential before I did. Right now, I feel like I am exactly where I am supposed to be doing exactly what I am supposed to be doing."