Founder - The WELLer Network.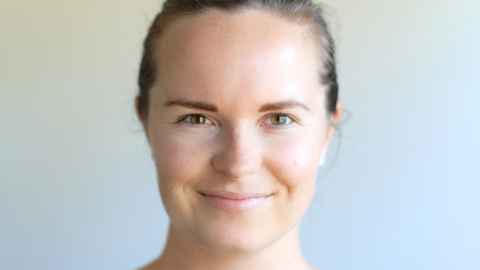 Born in Whanganui and raised in Ohakune, fashion design always had a strong appeal for Jess Weller.
It didn't take long for her natural talent to emerge which was soon spotted by the textile teacher at her local high school.
"She approached me and asked me to swap subjects to do her School Certificate textiles class – as a Year 10. It was a natural fit for me and everyone expected I would go on to become a leading fashion designer. At least that was the dream."
Enrolling in a Bachelor of Design at Massey University in Wellington, the decision to go to university came with its own set of complications.
"I did a lot of research before deciding on my course of study. None of my family had been to university previously. They wanted me to stay closer to home, but in the end they supported my decision and allowed me to pursue something that I had set my sights on achieving."
Completing her degree in 2007 and looking for job opportunities which, at the time, were few and far between due to her lack of industry experience and the GFC taking its toll, Jess discovered employers simply weren't hiring.
Moving to Auckland and securing a few short term roles she describes as "mind numbing" and quickly finding herself not living the dream she had hoped for, reality kicked in that things were not going in her favour and perhaps it was time to consider other options.
"A few friends and mentors asked me if I had ever considered teaching. The simple answer was I hadn't but it planted a seed in my mind and the more I looked into it the more it appealed."
Enrolling in a Graduate Diploma in Secondary Teaching (Technology & Graphics) at the Epsom Campus, Jess says as a teacher she enjoyed working with students and being able to make a difference in their lives.
Following graduation and securing her first job as a teacher at Glen Eden Intermediate, it wasn't long before the lure of an OE to the UK beckoned and Jess found herself back in the classroom; but this time on the other side of the world.
"It was a bit of a culture shock at first. Some of the boys' schools I taught in were pretty rough but I knuckled down and adapted to my new environment, as you do when you're travelling, and treated the experience as part of the adventure."
Four months into a two-year visa, Jess received devastating news. She had been diagnosed with an uncommon form of aggressive breast cancer requiring immediate treatment.
 
"The morning I got the news I just knew it wasn't going to be good. On the way to the hospital I stood on a train platform and literally felt time stop. The world was still. When I got the news, I cried and it felt like an explosion had gone off because my ears were ringing. Then survival mode kicked in, I got real and I asked all the questions to find out the answers in order to save my own life and to start what would be a massive life shaping journey."
Deciding to remain in the UK her treatment included fertility preservation, chemotherapy, a lumpectomy, radiation and a targeted therapy called Herceptin. The treatment programme took 15 months, pretty much her entire OE, yet despite all of this she continued to work full time as a teacher and still managed to travel extensively across Europe.
"I never considered returning to New Zealand. I had wanted to do an OE for so long I wasn't going to give that up - not even if I had cancer. Looking back I was definitely in the right place at the right time and had access to services and treatments that were not available back home. Moving back to NZ would have been detrimental – I had no car, job or flat and my family lived too far away from the main centres for me to come back. Being away also protected those who I was close to."
The day after her diagnosis, Jess says she went for a job interview and was offered a teaching position. After sharing news of her recent diagnosis and much to her surprise, the school offered to rejig her timetable to accommodate her chemotherapy treatment.
"That gave me a lot of confidence to keep going. There was one day toward the end of my chemo where I was so exhausted that I had to hide in my office and rest on a mattress while another teacher covered my classes. I had to bite the bullet and learn to rest. I've always been very headstrong and I was determined I was going to see this thing through."
Returning to NZ in late 2014, Jess decided the timing and circumstances were right to embark on a new course of action.
Participating in a social entrepreneurship accelerator programme in the summer of 2015/16, she says the decision to found The WELLer Network, a health awareness movement dedicated to educating young New Zealanders about the prevention and awareness of cancer has allowed her to use her own experience as an example for others.
"Talking about my experience at schools sets my soul on fire, and it's so important that we embrace talking about difficult subjects like cancer because illness can happen at any time and at any age. I had no history of cancer at all in my family at the time I was diagnosed, so you have to get the message across about the importance of prevention and watching for the signs."
Currently undertaking a Bachelor of Counselling in Hamilton, she says her next big goal is to run her own business in the health and wellness space that connects prevention and awareness education with self-development through self-awareness, emotional intelligence and resilience.
"I'm a big believer in connection so I want to get myself on the speaking circuit and share my story encouraging everyone I connect with to care deeply about their health."
As Jess says during her 2014 TEDx talk How Cancer Gave me Purpose "We all have a story to share and in doing so we have the ability to change the thinking of others."