Partner & Managing Director - The Boston Consulting Group.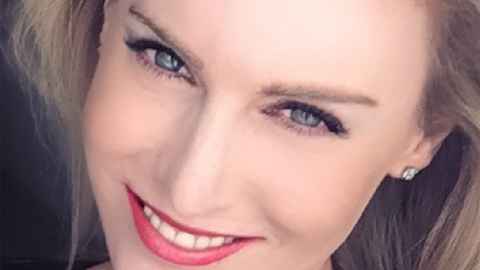 Growing up in rural Warkworth Jody Visser admits that working for a global management consultancy and living in the heart of New York were about as far from her mind as it was possible to get.
Fortunately there were those who saw her potential and offered their encouragement to 'think big' and do more with her life than to follow the traditional pathway that comes with remaining in a small country town. It turned out to be good advice and there was more of it to come.
At high school, one subject that had captured Jody's attention early was economics.
"I was fortunate to have a teacher who had travelled extensively and had lots of great stories that made it interesting. It was a subject that really appealed to me because it tried to explain why economies work the way they do – all the interdependencies and linkages between consumers, businesses and governments - and how there was cause and effect to behaviours which I found fascinating."
No surprises then that Jody completed her BCom in Economics with First Class Honours, including being awarded the Cameron-Hambling Cup for Economic Excellence.
She says the experience was valuable in providing formative training for her subsequent career as a consultant.
"In my Honours year it was very independent learning which taught me to manage my time and logically structure problems to solve which is an approach I still use to this day. I also found the post grad environment very stimulating and collaborative. It was a very supportive group to be part of and to learn from."
Taking a summer job while completing her studies, and assigned what Jody describes as a particularly "mind-numbing" data entry role was to prove pivotal in her subsequent career choice.
"One of the senior staff who I was working for took an interest in getting to know me. When I got letters encouraging me to apply for consulting jobs she really encouraged me telling me it had always been her dream job, but one she had never realised. For that I'm truly thankful. My life would have turned out very different if I hadn't had that support at what was a pivotal moment in my life."
Taking the advice, and joining the internationally respected Boston Consulting Group as an Associate in the Auckland office was to become the start of a 17 year relationship with the company; such that BCG still remains her only employer since leaving university; something that is becoming increasingly rare among job hopping graduates these days.
"I never expected to continue being a consultant for almost half my working life! I thought I would do a two year stint like most grads then figure out what I really wanted to do when I 'grew up.'
 
But for all that I've had some amazing opportunities to work with some fantastic clients. I still consider I'm on my first career, but I'm sure I've got a couple more left in me when the right opportunity arises."
These days a Partner in the New York office, Jody is a core member of BCG's Financial Institutions and Marketing & Sales practice globally with a particular interest in wealth management, global payments and digital organization transformation.
And the role has also fostered a love of travel and an impressive list of countries visited.
"Truth be told I had never been on a plane or left the country until I finished university and got my first job with BCG. Since then I've travelled to more than 85 of the world's 196 countries, including visiting all 50 U.S. states and all 7 continents. My goal is to eventually visit every country in the world."
Jody shares her five key learnings that have got her to this point...
A good "can-do" attitude goes a long way – luckily that's inherent in kiwis!
People matter – when you look back on your contributions it won't be the "work" that people talk about, it will be the relationships that you form along the way – both personal and professional.
Everything takes a team – it makes work and life a lot easier.
With a bit of confidence and hard work you can accomplish a lot – you may not know the answer but you can always figure out a way to find out the answer.
Be interested, ask lots of questions... you learn a lot and meet great people along the way.
"Professionally I'm still consulting and provided I continue to have opportunities to do interesting strategy work for top global companies at the CEO / executive team level with awesome teams to keep me engaged, I will probably maintain my current path. However, I'd also like to get more active in some earlier stage / mid-sized ventures in the next couple of years and become more active in some social impact boards as a way of giving back."