Vice President and Director of Research, Director (Designate) of the Pacific Islands Development Program, East-West Centre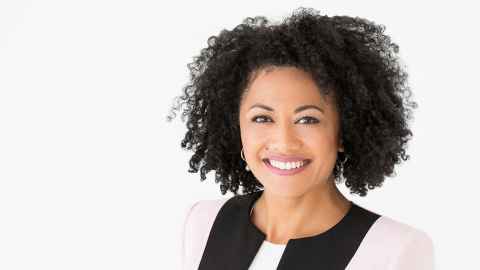 Describing her family as being "as poor as you can be in a first world country without being homeless" Karena Lyons is living proof of just how far hard work and the right attitude can get you.
Growing up in a large part-Samoan family in West Auckland came with its challenges, but a focus on education and high parental expectations were always a priority.
"Our family home was like an 'island-hub' and along with the rest of my family and more than 25 cousins we navigated New Zealand education in all its various forms."
Karena describes herself as a "geeky loser" at Auckland Girls Grammar in the 1990s.  She quickly learnt to harden up and "survive" and there was no shortage of extracurricular activities to indulge in including jazz, orchestra and singing. Hip hop would eventually come much later.
One of the few Pasifika students to make it into the top stream at her school and appointed as Head Girl in her final year, Karena recalls how the experience brought her face-to-face with the reality of differing aspirations and educational outcomes.
"I became a staunch feminist and a bleeding-heart liberal, much to the displeasure of my parents. I was determined to serve a purpose higher than myself and prove that I could achieve at the highest levels; even though many of my friends didn't share my aspiration."
Undecided on a specific career path, it was her parents who ended up making the final decision.
"They really wanted me to make them proud by becoming a lawyer so that's what I decided to do."
Being the eldest child and with no frame of reference, Karena admits those first few weeks as a student were "intimidating."
Desperately earnest, somewhat "geeky" and with frizzy hair "totally ahead of my time in terms of the righteously liberating 'natural hair' movement" the character traits laid the foundation for developing high levels of grit.
"It was an exciting, diverse and competitive environment. Here I was at Law School and the whole experience exploded the narrow parameters of my world and expanded it exponentially overnight."
Graduating with a Bachelor of Arts (Sociology & Politics) and a Bachelor of Laws and going on to complete her Masters of Laws, Karena credits her success to that old chestnut of "keeping calm and carrying on."
"Surfing the imposter syndrome currents and riding it out has been critical for any success I might be perceived to enjoy."
Becoming a corporate solicitor as her first job was part of the plan but everything after that Karena describes as being "a pinball in a giant pinball machine."
Karena joined the Ministry of Foreign Affairs and Trade (MFAT) and at age 37 became one of the youngest diplomats to represent New Zealand overseas. Her appointments have included Ambassador to the Federated States of Micronesia, the Republic of the Marshall Islands, Consul General to the state of Hawai'i and Envoy to the U.S. Indo-Pacific Command.  It's been a stellar rise through the ranks.
Recently Karena has stepped away from MFAT to take up a new role as Vice President and Director of Research for the East-West Centre, a policy think tank also based in Hawai'i. She is also serving as the Director (Designate) of the Pacific Islands Development Program, a separate entity within the Centre which offers a significant new challenge for Karena to make a contribution to the Pacific region.
Nelson Mandela, someone Karena says she has always looked up to, once said that "education is the enemy of poverty."
"For young people in marginalised communities it is a message to be embraced. The privilege of an education has, for me and my family and my wider Samoan/Pasifika community, been transformative. And I can confidently say that it's not over yet!"