Engineering Manager, Apple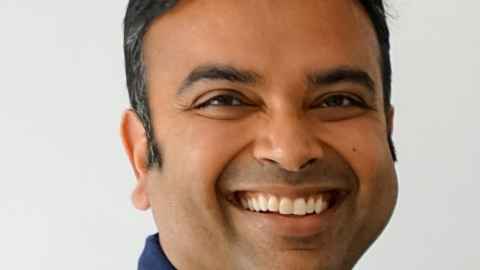 When Kunal Bhargava and Fady Mishriki first met as young boarders at Auckland Boys Grammar School, little did they realise their early friendship would eventually become the equivalent of a 'business marriage.'
Having both come from different parts of the Middle East to study in New Zealand, Kunal from Oman and Fady from Bahrain, a friendship was always likely. Particularly given the fact that their respective families remained in their home countries. However, it was their complimentary skillsets that would ultimately prove valuable in creating a business that would go on to attract the attention of one of the world's leading tech companies.
Kunal admits that his parents had encouraged him to do medicine. Fady on the other hand influenced him to do engineering and in the end he opted to take the advice of his new friend.
Enrolling in a Bachelor of Engineering degree Kunal was soon fully immersed in his studies and putting his skills to work. He knew he had made the right decision.
"Entering the University of Auckland Entrepreneurship Challenge with an application to wirelessly power industrial sensors really sparked my interest in wireless power as a technology and also in commercialisation of technology."
Securing a National Institute of Professional Engineers Award for their design provided the partners with a morale boost. But with little capital and a lot of work still to be done developing the technology, the two friends mutually agreed to pursue their separate careers whilst maintain contact over their shared interest in wireless power.
Gaining a graduate role at Fisher & Paykel Healthcare (F&P) in 2004 which involved being cycled through various parts of the business, Kunal says he vividly recalls spending a day on the production line observing that the ultimate test of good design is in the assembly process. It would prove to be a valuable lesson.
After three and half years at F&P and beginning to get itchy feet, an offer from his old friend to join him in his new start-up venture PowerbyProxi was too tempting to pass up. While taking a career risk with the move, there was always the option of returning to F&P if the venture didn't work out. Kunal says he couldn't resist.
With limited funding, they had to start out with some very basic equipment.
"Our first piece of test equipment was an oscilloscope that was so outdated - nearly older than both of us – it was being disposed by the School of Engineering. We gladly accepted their offer of this archaic piece of test equipment and I still vividly remember when one of our first Engineers joined and exclaimed - we are going to develop wireless power with that thing!"
Fast forward to 2018 and PowerByPoxi receives an offer it just couldn't refuse; the chance to be acquired by Apple and in doing so become the first and only New Zealand business to date to be acquired by the Silicon Valley based tech giant.
While the deal has financially set both partners up for life, Kunal says he often reflects on the unlikely path his career has taken. "I always knew I loved engineering and technology and I wanted to develop great products. However, the path from F&P to PowerByProxi to working for one of the most successful global technology companies on the planet was not something I could have ever imagined."
There's a standing joke among their wives that the two partners see more of each other than they do of them. Just as a successful marriage is based on maintaining a strong relationship so it seems is a successful business partnership.