Rosalie Stephens has led clinical trials and become a trustee of Melanoma NZ in her efforts to attain better access to new drug therapies for melanoma patients. As a medical oncologist, she treats patients at Auckland Hospital and at her own private practice, established in 2017. After oncology training in Auckland, she embarked on research work in London and in 2015, achieved her Doctor of Medicine from the University of London.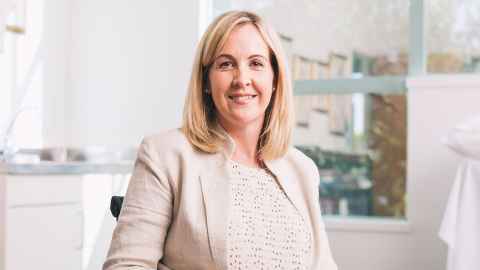 Rosalie Stephens hadn't even considered a life in medicine, but what began as gentle guidance from her mum has turned into a career of compassion and advocacy.
As a medical oncologist, Stephens was part of the push for the funding of immunotherapy drugs for melanoma patients and she continues to advocate for additional treatments that are widely available overseas.
As a researcher, she studied tumour biology and evolution, achieving a Doctor of Medicine from the University of London, and as a frontline doctor, she works with cancer patients both at the Auckland DHB and her private practice.
For someone who was steered into medicine straight out of school because her mum thought it would suit her, she has excelled in her chosen field.
"Dad's a lawyer, so he was saying 'don't do law'," quips Stephens. "To be honest, you don't know what you're getting yourself into at 17, but I think I have been lucky, I did have a sense that it would be good."
She admits she is "not an intuitive scientist-mathematician", but medicine's sense of vocation and lifelong learning appealed, "because it is so stimulating". Everyone knows that medical training is hard, but it's the pastoral care that Stephens particularly remembers from her time at the School of Medicine.
"They took great care of us as people, as 18-year-olds; they were actually really kind. That model has endured, in that it was setting an example to us of compassion and kindness and that wasn't necessarily from people who are involved in patient care.
"There were also top scientists there and the academic side of things was very, very strong and that gives you the confidence when you graduate and go into jobs that you've had a very sound academic learning experience.
"And the friendships – I loved that about uni, you really have a lot in common with people from med school. It was lots of fun after a private girls-only school, it wasn't all just study."
Much like her serendipitous entree into medicine, Stephens never expected to end up in oncology ("it seemed a tragic field"), until she observed oncologists with patients.
Working in the field gives her the ability to have enduring relationships and be part of something really significant for an individual and their family.
"I guess the privilege of being part of something really important and not something fleeting or trivial, I think that's ultimately what drew me to it, even though that's also the worst and hardest bit too."
Her specialty led her to London, where she took another leap of faith into laboratory research at the University of London. Completing her MD in 2015 is, she says, her proudest achievement, because by then she had returned to New Zealand for a 50-hour per week consultant job.
"I honestly didn't think I was going to finish the MD, I'd lost the motivation, but I persisted, so I'm proud of that. It was a hard-won achievement."
Another achievement is the private oncology practice, established with colleagues in 2017, which aims to integrate services such as physiotherapy and exercise into patient care.
Stephens is just back from maternity leave after the birth of her son and is "figuring out what I need to prioritise", but she says she is motivated to continue her clinical research and her work as a Melanoma NZ board member.
"The focus now is what can we do about the numbers of melanoma patients in New Zealand," she says. "Avoiding sunburn in childhood is key really."