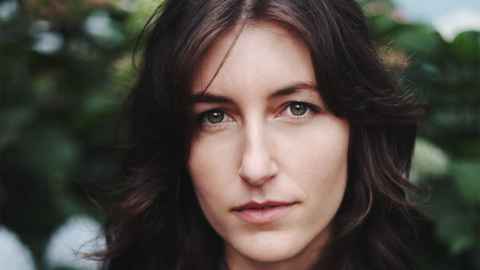 When you're 12 years of age, winning a radio competition to write a 500-word short story can seem like a fluke.  But when you win the same competition three times in a row you might think your future career is becoming rather obvious. Not so, it seems.
"I had an amazing extension teacher at intermediate school, Diane Chambers, who really pushed me to develop my creative writing skills early. At Northcote College, my teachers did the same. The year I started, David Taylor and Nicole Manoa established the school's Writers' Group. They called it "Rugby Club", for the irony. While I enjoyed writing, I never really thought of it as a future career path. That would come much later."
As a young teen and a big fan of John Steinbeck, receiving a concession pass to the Wellington Writers & Readers Festival every second year for her birthday became a highly anticipated gift.
Ruby would sit in the Embassy Theatre and fantasize about one day being on stage at the festival, discussing her own novel. Finding someone to help her achieve that goal would be key.
Ruby enrolled in a Bachelor of Arts and Fine Arts conjoint at the University of Auckland, majoring in English in the Arts.  Elam was demanding, but Ruby says it taught her how to think critically about her own creative practice. She received Top of Degree for her Fine Arts Honours.
But it was an English paper in 2015 taught by award-winning novelist, short story writer and essayist Paula Morris that introduced Ruby to the person who would help make her novel a reality.
 
Ruby signed up for Paula's Masters of Creative Writing, a degree she admits she hadn't even known existed previously. It proved to be a game changer.
"One of the wonderful things about Paula is that she recognises the kind of book you're trying to write, and she helps you get there. My class had a diverse array of works-in-progress: from young adult to poetry, memoir to post-apocalyptic fiction. Paula is endlessly wise and endlessly generous. There's no one in the world whose opinion I would trust more. She saw me, nurtured me, and taught me so much. I wouldn't be where I am without her."
Ruby says the workshop format of the course made it particularly appealing.
"We'd get instalments from two people's books each week. Reading what my peers were writing was one of my favourite tasks — topped only by coming to class to discuss it. There's something incredible about being in a room with eleven other people who share your passion, and the feedback was invaluable."
2018 and 2019 have been big years for Ruby. She won the inaugural Michael Gifkins Prize with her novel Attraction in 2018, gaining a publishing deal and an advance. Ruby took her place at this year's Auckland Writers Festival, where the book was also launched.
Later this year she will head to Canada to participate in the Vancouver Writers Fest and Calgary Wordfest. Surprisingly, all this almost didn't happen.
"I only submitted my entry 20 minutes before the deadline for entries closed." Phew!
These days teaching creative writing in low decile schools has opened up a whole new career pathway.
"I see writing as a great way to help young people gain confidence in themselves. I want them to see the opportunities available to them, and I want to help them get published."
The Rugby Club has a new generation of members.