Sean Molloy is one of the three co-founders of Avertana, a business that focuses on circular economy technology producing essential inputs for construction, food production and water treatment from industrial waste. Beating Dow Chemical to be awarded the Institute of Chemical Engineers Sustainable Technology award in 2019, Sean was also named a Top 10 NZ Innovator in 2020 and a semi-finalist for the New Zealander of the Year Innovator category.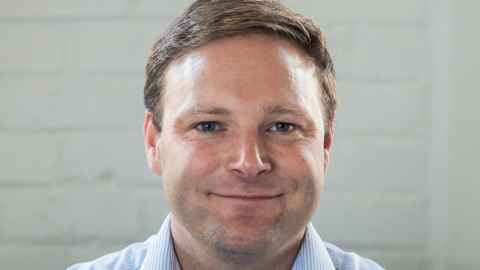 Sean Molloy doesn't hide the fact that he didn't enjoy school.
"I was never a high performing student. I didn't learn to read and write properly until I was seven or eight. I have vivid memories of my remedial reading teacher with a full ashtray in front of her like a scene from the movie 'Boy'."
But what he did enjoy was solving problems…not that anyone really noticed.
Sean was 17 when he gained entry into the University of Auckland and scraped into Engineering. "The cut off was 300, which is the exact score I managed to achieve."
He found university liberating. "Possibly a little too much. I joined several clubs and ended up spending too much time in the pub in my first years. As a result my grades suffered and I ended up taking five years to complete a four-year degree."
Despite that, his passion earned him a place, from his second year, with the Energy and Fuels Research Unit. He hasn't looked back
After graduating and describing himself at the time as both a "tree hugger and a petrol head", Sean was offered a job with Greenlane Biogas specialising in biofuel development. As it turned out, the role was perfect for someone wanting plenty of autonomy and challenge.
At 22, Sean was tasked with designing the world's smallest modular biogas vehicle fuel production unit and left to design, construct and then commission them in several countries.
In 2010, having followed the success of home-grown start-up LanzaTech and their plans to recycle carbon from industrial off-gases, Sean saw it as the dream opportunity to return home and join founder Sean Simpson in a project that almost seemed tailor made for him.
"I spent the first two years working on the New Zealand Steel site as part of the team taking LanzaTech's technology and scaling up the lab into industrial practice before moving into the commercial side as a business development manager."
When LanzaTech announced its decision to move to Chicago in 2014, Sean found himself plucking up the courage to tell Sean Simpson that he had an idea of his own and wasn't going to join the team in the move. It was a moment he still remembers vividly.
"It's not every day you go to your boss to tell them not only that you're leaving but if it's okay to take the company's innovation process and apply it to a whole new product range….only to be told not only do they agree, but they offer to become your first investor and chair the board!"
Today Avertana is a process technology developer having raised more than $30m and built a team of 30, focused on circular economy solutions. With no residual waste and significantly lower CO2 emissions, its technology refines industrial waste streams into a suite of valuable mineral and chemical commodities using innovative chemistry, advanced materials and process design.
Sean says he's excited about the future and the role New Zealand can play innovating new ideas.
"I want NZ to be a place where smart people can apply their imagination and skills to solve tough problems that contribute to people being able to enjoy their lives on a healthy planet."
No doubt his long-suffering remedial reading teacher would be impressed.