Technical Director, Tonkin + Taylor Limited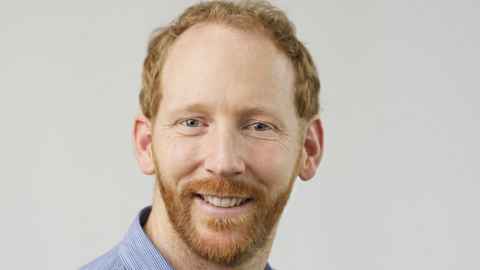 Considering his career options while at high school, Sjoerd van Ballegooy says he was initially attracted to economics and accounting.  Concerned that they might both end up becoming automated in the future, he decided to switch to science instead.
Science too would soon be pushed aside in favour of electrical engineering. With one final switch to civil engineering in the second year of his degree Sjoerd had finally found his sweet spot; at least for the time being.
"In my first year I did not enjoy the writing and communications paper, nor the computer programming and database paper and I just couldn't get my head around magnetism taught in the electrical course. So I diverted to civil engineering and in particular focused on structural engineering in my second and third years."
It was a decision that would later prove fortuitous, though no one, including Sjoerd, realised it at the time.
Offered a summer holiday research project looking into improving the measurement of water outflow from WaterCare's Cosseys dam spillway, Sjoerd says he became fascinated by the water resources aspect of civil engineering. In his final undergraduate year he decided to change course one last time to concentrate on water resources engineering (in particular dams and hydro power).  
"After completing my undergraduate degree with first class honours, Professor Bruce Mellville offered me the opportunity to undertake a PhD examining the effectiveness of bridge abutment scour countermeasures. I was fortunate to be awarded a top achiever's doctoral scholarship to fund my research."
Following the completion of his doctorate and joining environmental and engineering consultants Tonkin + Taylor, Sjoerd says an intriguing twist of fate intervened.
"I was supposed to go into the water resources / dams group, but on the day I started I was 'temporarily' placed in the geotechnical group, because at the time it was under resourced and the dams group was over resourced. Initially I had a tough time being thrown in the 'deep end' picking up skills in an area that I had not previously studied, but after a while I learnt the ropes and got stuck in, with the expectation I would eventually be transferred to the dams group at some point."
Enjoying the variety of projects he was assigned and soon finding his own niche area working on complex projects that were not as straightforward to solve, Sjoerd says he moved from building foundation and basement design, to bridge design, tunnel design and slope stability, all of which involved an element of earthquake engineering.
However, it was a more complex project evaluating the stability of iron sand cargo in a bulk cargo carrier that really caught Sjoerd's attention and would later become significant in understanding the mechanisms causing liquefaction that led to his fortuitous decision to specialise in this area.  
When the first Canterbury earthquake struck in 2010 Sjoerd was one of the first geotechnical specialists to become involved due to the significant damage caused by the liquefaction.  He soon found himself leading the team to resolve some of the complex insurance challenges faced in the aftermath of the quake and advising the New Zealand Government agencies responsible for the recovery where to rebuild and how to rebuild. The second quake in 2011 and the devastating impact caused by 900,000 tonnes of liquefaction (equivalent to 45,000 truckloads) would prove even more serious.
Many lessons have been learnt and insights gained to improve geotechnical engineering practice. "I have co-authored numerous publications with academics to advance the understanding of liquefaction and its effects on the built environment. It is also ironic that the very things I tried to steer as far away from in my undergraduate degree (writing, computer systems and databases) are some of the areas where I have achieved the most in my career."
To facilitate the Canterbury rebuild, Sjoerd architected and oversaw the development of the online Canterbury Geotechnical Database system – a portal that all geotechnical engineers used to share geotechnical information. This online database system was so successful it was subsequently expanded to cover the rest of New Zealand and is now used by Engineers and Geologists countrywide.
More recently Sjoerd has taken the experiences and lessons learnt from the 2010-2011 Canterbury earthquakes and the more recent 2016 Kaikoura earthquake and applied them in other earthquake prone areas in the world to improve their resilience.   On top of his New Zealand based work, he is also currently leading the earthquake engineering and ground improvement approach and design for a significant expansion of Mandalay city in Myanmar.
Admitting his career has meandered and changed tack many times Sjoerd believes it's important to follow opportunities that arise and figure out where you're best able to make a difference.
"I am still in the Tonkin + Taylor geotechnical group and one day might transfer to the dams group if something arises that interests me.  Alternatively, there might be a completely different pathway awaiting when the next challenge and opportunity arises. This makes life fun and my career exciting, not knowing what I will be doing tomorrow."
In 2013 Sjoerd was awarded the Queen's Service Order, Honorary Companion for his services to geotechnical science.