Freelance Writer and Director.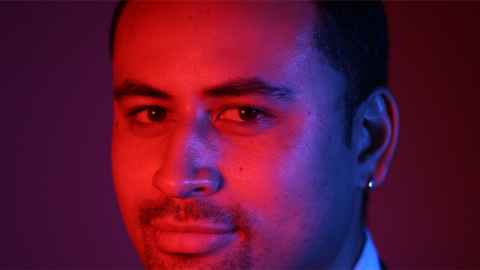 Life in the central north island forestry town of Kawerau was tough for Todd Karehana.
Growing up one of 10 children (he was number 8) money was always tight, food was generally in short supply – Todd and his brother Mitchell would rip up bread and pretend it was fish and chips - and living conditions were basic.
"When you're a kid and you're poor you don't realise it. You just get on with life and make the best of what you have."
But what the family lacked in material possessions was more than compensated by the aroha that filled their home.
Todd pays tribute to his mother for the early start he got in life and the opportunity he was given to explore his creative talents.
"My mother has been pivotal in my life. She is the most intelligent person I know even though she doesn't hold a formal qualification. She has the biggest heart and has been a shining example of kindness, generosity and understanding which I have come to value highly in my journey through life."
Life at Kawerau College wasn't any easier. Bullied at school and losing his much loved brother Mitchell when he was 10, the experience would later be poignantly explored in a moving short film My Brother Mitchell which Todd directed.
After leaving school and spending time in Sydney the decision to go to university was a big one. Daunting and exciting in equal measure.
But initially things didn't go well.
"I only lasted a couple of days and dropped out. I didn't have friends and felt lonely. I was disappointed in myself but realistic that I just wasn't in the right headspace at the time for university.
After working in retail for a few years then becoming unemployed, the idea of going to university persisted and Todd decided he was ready for a second attempt at academic life.
This time the outcome was far more positive. Graduating with a Bachelor of Arts in Writing Studies & Media, Film and Television and going on to complete an MA in screen production, gaining honours in drama directing and achieving some of the highest marks in his class, Todd is philosophical about his achievements.
"Having a film theory background has positively impacted my storytelling. It made me understand the importance and implications of what I make. I want to be able to tell stories that are close to my heart and that resonate with my experience."
His first film as a director The Kweenz of Kelston – a short documentary about a group of transgender fa'afafine and takataapui teenagers that attend an all-boys school and compete in an inter-school talent quest led one critic to describe it as "...one of the most important NZ documentaries of the decade."
In 2015 Todd wrote, directed and produced The Spectacular Imagination of the Pōhara Brothers, a short film which follows two boys that sell flying lessons to pay their mother's overdue power bills before the power is finally disconnected. The film features well-known singer Whirimako Black as "Grumpy Kuia" alongside a cast of non-actors from his hometown, Kawerau.
Currently, Todd is working as a script editor for Kura Productions on Ahikāroa, a new Māori scripted drama which first aired on Maori Television in 2017.
Other projects include establishing Te Lab, a creative multi-medium collective which focuses on nourishing ideas and creatives that are Māori and/or Queer.
"A lot of creatives I've met over the years are underwhelmed by what's being made in NZ, so we are planning on developing new works that interest not only us, but a bold audience that's hungry for high quality content."
Paying tribute to his time at university, Todd says the experience gave him not only the tools and access to progress as a film maker, but also fostered his natural inquisitiveness. "University taught me to question, interrogate and be open minded to other ways of seeing the world. I gained the confidence to explore my own thoughts and ideas, and to be ready to challenge the status quo in productive and meaningful ways."