Artistic Director of AUĒ Dance Company NZ & Manukau Institute of Technology Lecturer in Performing Arts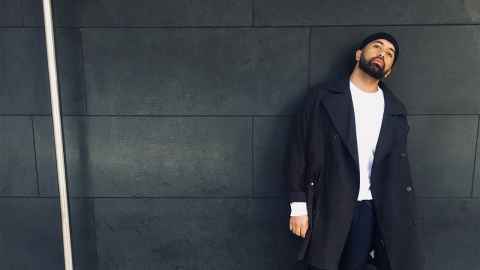 Probably the last place you would expect to find an 11-year-old at 5am in the morning is a university computer lab.   But it wasn't as if Vivian Aue had a choice about being there at such a young age.  With his Mum studying for her degree in Education and an assignment due that day, no computer at home or a car of their own, he simply had to go along with it.
It was one of many instances he can recall growing up in a household where money was tight, but expectations were always high. Watching his mum's example only strengthened his determination.
Having a stutter complicated things.
"At primary school I was a quiet student and very reserved. I had to be. I didn't want to draw attention to myself and lived in constant fear of being asked a question in class as well as dealing with the usual teasing that is the bane of all stutterers."
For Vivian, his escape was dance. Once the music started and the beat kicked in, he would transform into a performer and his talent was obvious to those around him.
Attending Penrose High School (now One Tree Hill College) where he excelled in Performing Arts as well as English and History, and learning to overcome some of the fears that had plagued him at primary school saw him win several dance competitions. As a result, his dance teachers Ms Maybury and Ms McLean, who Vivian singles out for special mention, encouraged him to pursue a career in dance.
He enrolled in a Bachelor of Dance Studies and found that university exposed the young dancer to a world he had only previously imagined. One particular lecturer still brings back vivid memories.
"Pei-Jung Lee was from Taiwan and she was tough. In fact, I was more fearful of her than I was of my own mum! Her training sessions made me feel like I was in the army. She made us run, do prolonged handstands against the wall and exercise training that was physically gruelling. She pushed me harder than anyone had ever pushed me before in my life but I'm very grateful that she did as it taught me two very important artistic values: perseverance and perfection."
But it was another of his lecturers Sarah Knox, who would become a trusted and influential mentor. One of only four Pasifika students in the class, Sarah's message was always to be ambitious, to apply for everything, seek out opportunities and be at the front of the queue, not the back. It was valuable advice that Vivian would take to heart.
Gaining Best Choreographer, Emerging Artist and People's Choice awards at the Short and Sweet Dance Festival in 2014 with his piece Opaque, the work would later be performed as part of the Y Chromozome line up at the Tempo Dance Festival where it received rave reviews.
A chance conversation a few months later led to another unexpected opportunity - to become head choreographer in residence at VOU Dance Company in Fiji.  It was an experience that Vivian says changed his life both artistically and professionally.
"I gained new life skills and made lifelong connections and relationships with many artists along my journey in Fiji. I'm forever grateful and will always cherish the many moments and experiences working under VOU and Sachiko (Miller) who taught me to be confident in the big bad world and believed in my art and the work I created."
Achieving a goal he set for himself to establish his own dance company AUE, where he is Artistic Director, as well as becoming a lecturer in Performing Arts (Dance) at the Manukau Institute of Technology has brought Vivian full circle.
"Now I'm the one up the front doing the teaching. I love my students and I love sharing the experiences I gained as an artist through the years I've been dancing and choreographing. I am a learner too. I was once in my students' shoes, so I understand who they are (culturally) and what they are going through. Teaching in South Auckland I feel at home and I feel my calling is to teach my Pacific people and support them to be successful."
Not content just with dance, Vivian also co-created AUE Line with his sister Puretu, where he fuses traditional Pacific fibres with modern fabrics and styles.
"My culture as a Cook Islander is a prominent inspiration in my career, and I embrace who I am through the way I dance, choreograph and design. Without my culture I'd be boring! I am always captivated by what my ancestors have provided me and my family and I perform with my ancestors beside me always remembering who they were, how they supplied positive sustenance and how they lived every day."
Still on the to do list for the future: opening AUE Dance Company in the Cook Islands by 2023, establishing AUE Line outlet in Auckland and Fiji by the end of 2020 and to take the dance style of AUE to the world.
When it comes to achieving his goals Vivian has a simple mantra: if a barrier is in the way firstly acknowledge the barrier then knock it down.