World Intellectual Property Organisation (WIPO), Geneva, Switzerland
Ngāti Wai, Ngāpuhi and Ngāti Whātua
Bachelor of Arts/Bachelor of Laws (Honours) (BA/LLB (Hons)), 2011
Master of Laws, Harvard Law School, 2016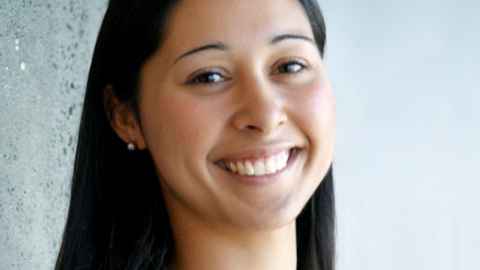 My Māoritanga is the cornerstone of my being. Everything that I do is to give back to my whānau, hapū and iwi.
I was raised by my parents and grandparents in a small, rural Māori community on Aotea (Great Barrier Island). While my papakāinga is my poutokomanawa, the University of Auckland became my second home and whānau. As a student, my passion for learning was nourished by the incredible Māori Academic Programme at the Law School and by Tuākana Arts. Supported by my fellow Māori students and the remarkable Māori staff, I found my voice at University, something for which I will always be grateful.
Crucially, my time at the University also taught me the importance of questioning the status quo and of working outside my comfort zone. As a result, I never felt out of my depth while earning a Master of Laws as a Fulbright Scholar at Harvard Law School in the United States. Today, the legal skills I gained at University, along with my Māoritanga, give me a unique and valued perspective in my current role at WIPO. These experiences are powerful reminders of the value and importance of a Te Ao Māori perspective.
Whaia te iti kahurangi ki te tuohu koe me he maunga teitei - when you dare to dream and chase your goals, you will be surprised at what you can achieve!