Product Manager & UX
Apia, Iva, Lufilufi and Vaimoso, Samoa
Conjoint Bachelor of Engineering (Honours), Mechatronics/ Bachelor of Laws (Honours) (BE (Hons)/LLB (Hons)), 2010
Master of Commercialisation and Entrepreneurship (MCE), 2014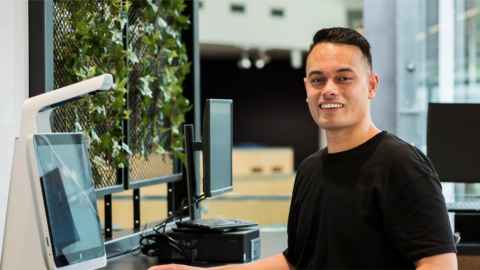 As a kid I dreamed of becoming an inventor. I was always trying to build things and pull them apart to figure out how they worked. I was also interested in maths, new technologies, critical thinking, and problem solving.
Education was a big focus in my family. I was always driven to do well academically – particularly when I'd think about how much my grandparents and parents had sacrificed to move to New Zealand and provide us with more opportunities for a better life.
At University I was involved in a number of groups including SPIES, PILSA, and Tuākana. I also had the opportunity to give back and help influence the next generation of Māori and Pacific professionals. Through these programmes I made a number of lifelong friends and colleagues.
After graduating, I became a management consultant, working with a diverse range of clients. As a 2010 recipient of the Prime Minister's Pacific Youth Award for Leadership, I went on to earn my Master of Commercialisation and Entrepreneurship.
I'm now working in the tech start-up industry, combining my technical skills and business know-how to build software products that people love. It's an exciting time to be in this industry as there are many opportunities to build globally successful businesses, even from a small country like New Zealand.