District Court Judge, Manukau, 2016-present
Ha'afeva, Ha'apai and Tu'anuku, Vava'u (father's side); Pangai,Ha'apai and Ngati Awa (mother's side), Tonga
Bachelor of Laws (LLB), 2001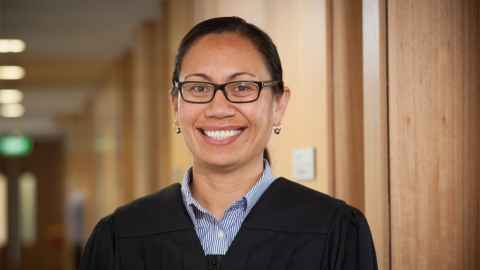 I am a proud Tongan and a proud New Zealander. I am the eldest of 11 children. My family came to New Zealand in 1985, when I was 10 years old, in search of a better life. When I arrived I did not speak any English.
 I am especially proud to have grown up in Manukau: it is where I completed my schooling, where I live, and where I have practised law for most of my career. I am passionate about my community and the way that justice is delivered in it.
My father taught me to lead with honesty, integrity, respect, humility and hard work. These are qualities that I strive to employ in my profession and as a mentor.
As a Law student at the University of Auckland, I served as the 2001 president of PILSA.
In 2016 I was honoured to be appointed District Court Judge in Manukau. 
I have encountered my fair share of challenges in life but have been fortunate to have the love and support of my family, friends  and work colleagues. I am guided and grounded by a piece of advice my father gave me when I was young: do the right thing even if it is hard, because having to live with doing the wrong thing is much harder.