SciTrack for designated laboratory persons (DLPs)
A computer-based training session that covers key DLP tasks in SciTrack, including tips and troubleshooting.
Note: You need to be already registered as a SciTrack DLP to attend this workshop. Attendance of this workshop does not make you a DLP.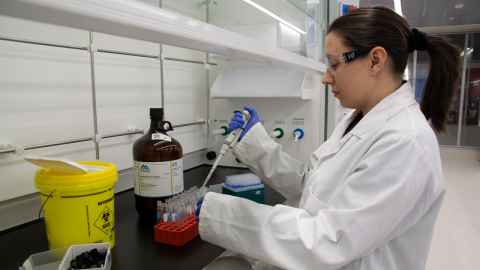 Key content
Understanding DLP tasks and requirements
Placing orders effectively
DLP approval – how to and what to look for
Editing and reordering carts
Receipting different types of items
Container search and operations
Where to find help
Suitability
New and existing SciTrack DLPs who have some experience with using SciTrack.
Facilitator
Emily Boyd, SciTrack Advisor - Health, Safety & Wellbeing

Leadership Framework capabilities
Leadership framework dimension
Cost
Cancellation and enrolment information
Document Control
Version: 1.0
Last Updated: Nov 2020
Next Review: Nov 2023
Owner: hsw@auckland.ac.nz
Approver: Associate Director, Health Safety & Wellbeing