University of Auckland develops stronger ties with India
A high-ranking delegation from the University of Auckland visited India in November to strengthen and grow partnerships with Indian Universities.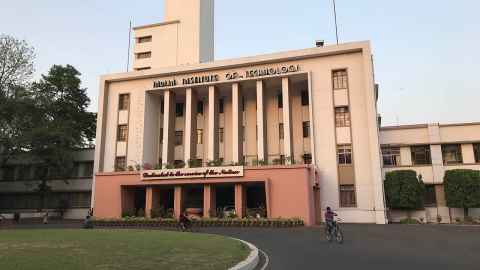 The delegation met with senior leaders and signed general agreements of cooperation with the Indian Institute of Technology Bombay (IITB), ranked first in the country by QS, and the Indian Institute of Technology in Kharagpur (IIT KGP), currently ranked fifth.
Professor Jennifer Dixon, Deputy Vice-Chancellor Strategic Engagement led the delegation. She is keen to ensure the burgeoning economic ties between India and New Zealand are reflected in engagement between leading higher education institutions in both countries.
"The University of Auckland is fortunate to have a significant and growing number of our faculty hail from India. The Vice-Chancellor and I have worked closely with these academic colleagues to identify areas of mutual strength and academic complementarity that can underpin future research and academic collaboration.
India holds tremendous importance to New Zealand for the economic ties between our two nations. This is represented in growing student mobility in both directions and the increasing Indian community in Auckland. 
"We know our students are interested in opportunities to experience work and study in India. As a case in point, we had over 400 applications for 10 New Zealand Government funded internship spots in Mumbai this January."  
Professor Dixon said that New Zealand's collaborative approach to Indian engagement, with the country's eight universities working alongside Education New  Zealand, allows opportunities including the proposed New Zealand Centre in India. This initiative, modelled on the New Zealand Centre in China hosted at Peking University, is intended to deepen the existing teaching, research, and mobility relationship between the universities and strengthen India-New Zealand relationships.
"A number of the leading Indian universities we have spoken to have expressed interest in hosting the New Zealand Centre. And our deans of engineering, science, and education, have identified many areas of mutual research interest that we will be exploring," she said.
The delegation included Professor Nic Smith, Dean of Engineering, Professor John Hosking, Dean of Science, and Associate Professor Mark Barrow, Dean of the Faculty of Education and Social Work, as well as the University's Director International, Brett Berquist.
Professor Smith said there was considerable interest for collaboration in decision tools, computational modelling, and cyber-security, as well as advanced materials and precision medicine.
Professor Hosking was impressed by multiple areas for potential research collaborations, including data science, biosciences, cancer research, and new materials development.
Both deans found considerable overlap across the two faculties of Science and Engineering and extending into medical and health sciences as regards the priority research themes from Indian institutions.
Associate Professor Mark Barrow was also very positive about the trip: "I found complementary focus in the ethnic diversity of India and their quest to increase access to education, and research from our faculty of Education and Social Work, such as teacher expectations," he said.
The tertiary age population in India is forecast for sustained growth in coming years and the current government has rolled out several strategies to encourage top institutions to engage internationally, by naming a number of 'institutions of national eminence', including IIT Bombay. Increased funding is available through the Scheme for Promotion of Academic and Research Collaboration Support (SPARC), which IIT KGP coordinates nationally.