Paula Morris' top reads for summer and your chance to win
We catch up with Associate Professor Paula Morris before she heads to France on her Katherine Mansfield Menton Fellowship. She shares her top five reading recommendations and tells us about her upcoming projects.
Thanks to Auckland University Press, we are giving away one of her recommended books, Galleries of Maoriland: Artists, Collectors and the Māori World, 1880-1901 by Roger Blackley.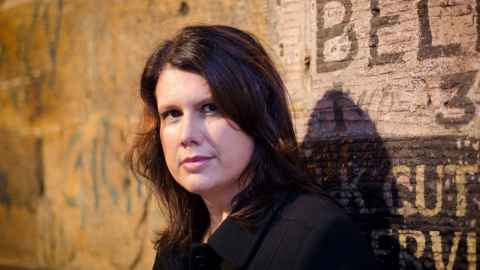 In February I take up the Katherine Mansfield Menton Fellowship in France. It's almost a century since Mansfield herself moved to Menton, the place she lived out some of her final act and wrote some of her greatest stories. 'I ought to write a story a day,' she wrote in a letter to her husband once she was settled in Menton, a place she lauded for its 'great stretch of sky', the clouds 'a changing backdrop to the silence.'
Mansfield saw herself as someone who 'fed on the visible world,' as she put it, and I'm looking forward to the visual riches of this place by the sea, with its ghosts and washing lines, its waves and mountains, the colours of citrus and the glitter of water and sunlight.
I'll be working on two projects there. The first is a play about a summer in the life of Jean Rhys, set in Juan-les-Pins in 1925. The second is a book-length creative nonfiction project called Lost Gods: Islands, Ports and Exiles, for which I'll be travelling to Corsica to research Napoleon.
My current reading recommendations are very influenced by my travels and research.
Good Morning, Midnight by Jean Rhys
Jean Rhys wrote this dark, atmospheric novel in 1939 and then disappeared from view – and the literary canon – for decades, until legendary editor Francis Wyndham tracked her down and persuaded her to write Wide Sargasso Sea. The interwar Paris she evokes in this novel is one Rhys knew well: shabby hotels, cheap drinks and tawdry relationships. Warning: the ending is devastating.
The Urewera Notebook by Katherine Mansfield, edited by Anna Plumridge
In 1907, before she left New Zealand forever, the teenage Mansfield took a camping trip through the central North Island – Huka Falls, Hell's Gate – and explored the country beyond colonial Wellington. This is the first scholarly edition of the notebook she kept on the trip, exceptional work by grad student Anna Plumridge interpreting what's been called the 'hot mess' of Mansfield's notes. A rich collection that includes photographs, a day-by-day itinerary, and exposes the way Mansfield's diary has been cut, filtered and re-shaped over the past century by editors with agendas.
Napoleon: A Life by Andrew Roberts
Don't be deterred by its heft: this book is a pacy, well-written and gripping exploration of Napoleon from Corsican independence advocate to ambitious general and politician to Emperor in exile. Both elegant and epic, and really strong on the places in Napoleon's improbable life.
This is the handsome book I've been reading before leaving for France. My second novel, Hibiscus Coast, was about art fraud and centred on a Goldie painting stolen from Auckland Museum; another novel, Rangatira, features a fictionalised Lindauer at work on his painting of the novel's protagonist, Paratene Te Manu. Roger Blackley is the expert in this field, and his account of Māori interpretations of and interactions with late Victorian art is fascinating and fluent.
Your Duck is My Duck by Deborah Eisenberg
I'm taking this story collection with me to France. Eisenberg is my favourite contemporary story writer: intelligent, funny, surprising and a master of language. She publishes collections infrequently; this is her first since 2006. I recommend her work to anyone who's interested in the massive possibilities of short-form writing.