School-leavers make the most of scholarships
Nur Lajunen-Tal is following her passion for songwriting to the University of Auckland thanks to a prestigious scholarship.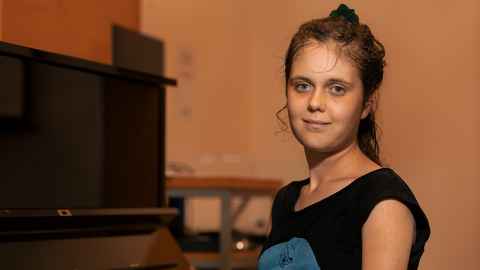 Nur, who goes by the stage name Nur Peach, received $20,000 to help cover the cost of studying and living in Auckland over the three years of a Bachelor of Music (Popular Music) degree.

She is one of 16 school-leavers to win an Academic Potential Tier 1 Scholarship, one of the more valuable awards which includes a guaranteed place in a catered hall of residence.

It is awarded to students who have achieved academically, but are experiencing hardships or who may have been disadvantaged due to their personal circumstances.

The University offers several hundred scholarships in various categories and of differing values to new students embarking on undergraduate study, including the Academic Potential, Top Achievers, Māori Academic Excellence, and Pacific Academic Excellence schemes.

"I was home-schooled for my whole childhood until I joined high school in Year 10, and I have never lived in a residential area so living in the city for study will be very new to me," Nur says.

Winning the scholarship was a very proud moment for me and it made me so happy to know that I am appreciated and valued by the University.
Nur is already an award-winning musician. In 2016 her song Feel the Sun was the Waikato Regional winner of the Play It Strange Get Connected songwriting competition.

She is also crowdfunding her debut album The Sky We Left Behind, which will include 13 of her songs written over the past seven years.

For others like 18-year-old Anna Towers, the cost of relocating to Auckland was a huge barrier to starting university.

She also won an Academic Potential Tier 1 Scholarship and has started a Bachelor of Commerce in Economics.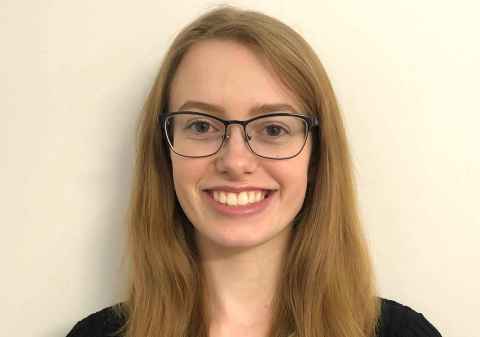 "When I was fifteen I began volunteering in the Whangarei Trade Aid shop and through this I learnt about the impact of trade in developing countries, which is something I would like to explore more in my studies," Anna says.
"I was extremely grateful to receive this scholarship as it means I can pursue my degree with a lot less financial stress."
Ami Ishibashi from Queenstown was able to pursue her dream of studying architecture at the University of Auckland after receiving her scholarship.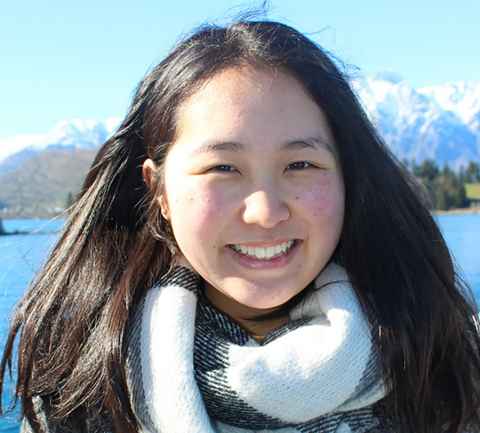 "As a first generation Kiwi-Japanese student and being the first in the family to attend university, I understand the difficulties my parents faced while raising me and therefore I know the importance of gaining a qualification," Ami says.
"The scholarship means I can spend more time enjoying university life and less time worrying about finances. It's also great to be recognised for the hard work I have put into my studies."