The Cancer Society is one of a number of significant players to ensure funding for research reaches this University's experts.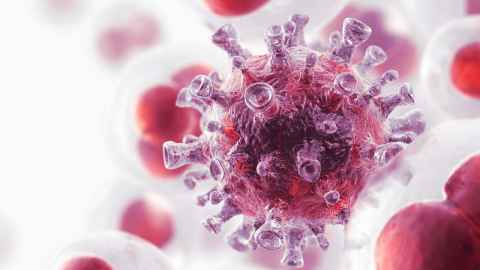 It was an auspicious occasion: the Chancellor's Dinner, held in November 2018. Among the 350 guests was Jonathan Koea, president of the Cancer Society Auckland Northland division. He was there to see the Society honoured by the University for donations totalling more than $50 million towards cancer research – research carried out at the University.
Acknowledging the efforts of staff, volunteers and board members, he said: "This demonstrates our collective commitment towards using research as a powerful tool to reduce the impact of cancer on patients and whānau."
The dinner, he added, was an opportunity "to reconfirm Cancer Society Auckland Northland's commitment to partnering with the University to foster high-quality cancer research for New Zealanders by New Zealanders."
Paul Hayes, marketing and communications manager at the Cancer Society's Auckland Northland division, says it's a remarkable milestone. "It's all through the generosity of donors, bequesters and the people who participate in various fundraising events that we run."
The largest share of the research funding provided goes to the Auckland Cancer Society Research Centre, of which Distinguished Professor Bill Denny is a director. From an annual turnover of $11 million, some $2.5 million is contributed to the Research Centre; a further $250,000 goes to the Auckland Cancer Trials Centre.
Cancer remains New Zealand's number one killer, with 150 cancerrelated deaths and 400 new diagnoses a week. The World Health Organisation's International Agency for Research on Cancer released its Globocan 2018 database last year, which identified lung cancer as the deadliest type of cancer in New Zealand, with an estimated 1,758 deaths last year. Non-melanoma skin cancer was the most common cancer, accounting for 31 percent of new cases (10,741) in 2018 and 167 deaths. Of new cancer cases, prostate cancer was the second most common type (3,822), breast cancer third (3,504), melanoma of the skin fourth (2,718), lung fifth (2,416) and colon sixth (2,276).