New Vice-Chancellor announced
The Chancellor of the University of Auckland, Scott St John, today advised staff and stakeholders that a new Vice-Chancellor has been appointed.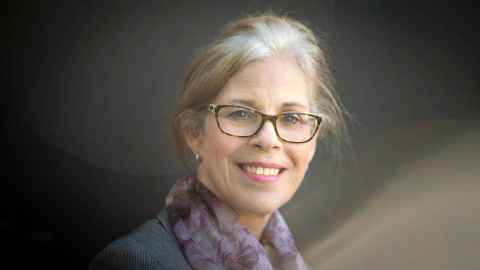 Professor Dawn Freshwater is the current Vice-Chancellor and previous Senior Deputy Vice-Chancellor at the University of Western Australia. UWA is one of the Group of Eight - regarded as Australia's leading research universities, and an organisation that Professor Freshwater currently chairs. The University of Auckland has strong associations with the Group of Eight and many of its member universities.
Prior to her present role, Professor Freshwater held senior leadership positions at the University of Leeds in the UK. She is a Fellow of the Royal College of Nursing, a Professor of Mental Health and former Editor, International Journal of Psychiatric and Mental Health Nursing.
The University of Auckland held a comprehensive international search for the new Vice-Chancellor, which included consultation with staff and stakeholders to help identify the requisite skills and characteristics of the University's new head.
Chancellor St John said that he was delighted with the appointment and with the unanimous support Professor Freshwater received from Council members and from the staff who were engaged in the selection process.
"As well as academic and professional leadership capability, it was important that the new Vice-Chancellor had a number of other attributes that we identified as important to the wider University community," he said.
"It was clear that a values-based leadership style and commitment to Māori and Pacific development, and an understanding of the civic, regional and global relevance of the University of Auckland were critical factors in the selection. I believe we have very much met this brief with the appointment of Professor Freshwater."
Other important considerations were a commitment to innovation – in teaching, research and the student experience, an understanding of the pressures of funding, a competitive, distinctive and ambitious vision for the future, and a strong commitment to role modelling equity, diversity and inclusiveness from the top, the Chancellor said.
Professor Freshwater takes up the role in March 2020.
About Professor Freshwater
Dawn Freshwater is a professor in Mental Health, globally recognised as a higher education leader. She will become the University's first female Vice-Chancellor, after serving as the University of Western Australia's
Vice-Chancellor and Senior Deputy Vice-Chancellor and Registrar for six years.
As Vice-Chancellor of The University of Western Australia (UWA), she led the development of UWA's ambitious 2030 Vision and 2025 Strategic Plan, and a significant transformation agenda. She has been a leader in world-class universities for more than a decade and remains committed to her academic discipline.
Professor Freshwater is Chair and Director of the Group of Eight, Board Director of Perth USAsia Centre, Vice-Chair of the Partnership Board of the World University Network, member of the National Health and Research Medical Council's Women in Health Science Committee, and a board Director of Lifeline WA.
She was instrumental in leading the development of the UWA Public Policy Institute, creating a bridge between academic research and government, public and business needs, and delivering real-world policy impact and solutions to local and global challenges for the Indian Ocean Rim and the broader Indo-Pacific region.
Prior to moving to Perth, Professor Freshwater was Pro Vice-Chancellor at the University of Leeds in the UK. During this period, she worked as a member of the Vice-Chancellor's Executive Group, with a portfolio covering staff and organisational effectiveness. She served on the National REF Panel, which assessed the impact and translation of research.
Professor Freshwater was awarded her PhD at the University of Nottingham and is a highly experienced and driven supporter of translational research and research-led teaching. Her contribution to the fields of Public Health (specifically Mental Health and Forensic Mental Health) and in researching Leadership practices won her the highest honour in her field - the Fellowship of the Royal College of Nursing.
As an academic, Professor Freshwater has contributed to almost 200 publications, including peer-reviewed papers, research reports, books, editorials and media contributions, and she continues to supervise PhD students.
She is a passionate advocate for values-led and inclusive leadership, which she has also written on and researched extensively, having led a Global Education Dialogue on this topic for the British Council.
Professor Freshwater brings considerable global experience in the higher education sector. Her academic background and leadership will form a foundation for the University's continuing improvement in research and teaching, as well as our social contribution to the wider community.