Pioneering scientist wins Kiwinet awards
Distinguished Professor Dame Margaret Brimble of the University of Auckland has won the overall BNZ Supreme Award and the Baldwins Researcher Entrepreneur Award at this year's Kiwinet Research Commercialisation Awards.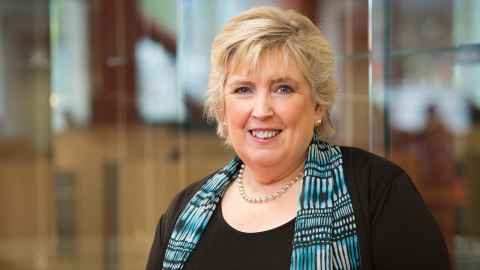 The awards recognise entrepreneurial researchers who have made outstanding contributions to business innovation or have created innovative businesses in New Zealand through technology and licencing, start-up creation or by providing expertise to support business innovation.

"I am delighted to receive this award and for the recognition that so much of my work is focused on ensuring New Zealand is making the most of national and international collaborations in science that have the potential to transform the way we treat disease such as cancer," she said.

Professor Brimble is a pioneer in drug discovery in New Zealand who has developed a treatment for Rett Syndrome, Fragile X Syndrome and autism disorders. Trofinetide, currently entering phase lll human clinical trials, is the first drug to be successfully developed by a New Zealand spin-out company of one of only very few discovered in an academic laboratory.

She is founder of start-up biotech company SapVax which is developing 'first in class' cancer vaccines based on novel peptide platform technology and funded by US accelerator BioMotiv. This work was awarded the 2018 George and Christine Sosnovsky Award for Cancer Therapy from the UK Royal Society of Chemistry.

"We believe SapVax has very real potential that, quite simply, will save lives."
Her work recently resulted in two series of lipopeptide compounds being licenced to Living Cell Technologies (LCT) for the treatment of obesity and migraine.

An inventor on 50+ patents, Professor Brimble holds the chair of Organic Chemistry and is Director of Medicinal Chemistry in the Schools of Chemical Sciences and Biological Sciences at the University of Auckland and Principal Investigator in the Maurice Wilkins Centre for Molecular Biodiscovery.

She is past-President of the International Union of Pure and Applied Chemistry Organic Division, the International Society for Heterocyclic Chemistry and the RSNZ Rutherford Foundation.

A Dame Companion of the New Zealand Order of Merit for Services to Science, Professor Brimble is the only New Zealand-based woman elected a Fellow of the Royal Society of London. She will be inducted into the American Chemical Society Medicinal Chemistry Hall of Fame in San Diego later this month.

She is also a Fellow of the Royal Society of Chemistry UK, the Royal Society Te Apārangi, the Royal Australian Chemical Institute and the New Zealand Institute of Chemistry. She is a recipient of the 2016 Marsden Medal, the 2012 RSNZ Rutherford Medal and the MacDiarmid and Hector Medals and was the 2007 L'Oreal-UNESCO Women in Science laureate in materials science for Asia Pacific. She won the Westpac Trust Women in Influence Award for Science and Technology in 2014.