Bioengineer jets off to NASA to study drones for planetary exploration
Finbar Argus's research project with NASA sounds like the stuff of science fiction.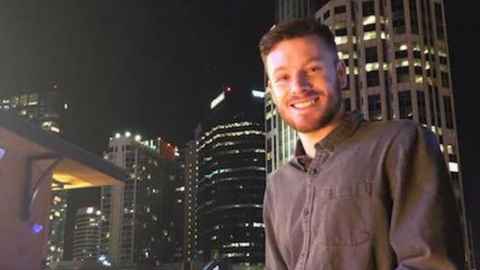 He is looking at the aerodynamics of aircraft such as drones for planetary exploration, after being awarded a scholarship to the NASA International Internship Programme.

The University of Auckland doctoral student is one of three Kiwis selected for the 16 week internship at the NASA Ames Research Centre in Silicon Valley.

"It has been awesome to see the passion and love everyone has for their research here," Finbar said after arriving in California earlier this week.

"Everyone has been extremely friendly and helpful and I cannot wait to dig into research with some great minds."

Finbar is a doctoral candidate in the Auckland Bioengineering Institute at the University of Auckland. His research normally focuses on using computational methods to improve the efficiency and performance of electric vehicles, supervised by Professor Peter Hunter, Dr Chris Bradley and Dr Soroush Safaei. 

He says his aerodynamics research is easily adaptable from ground vehicles to rotorcraft, such as drones, and expects his work with NASA to complement his efforts to optimise the performance of electric vehicles back home.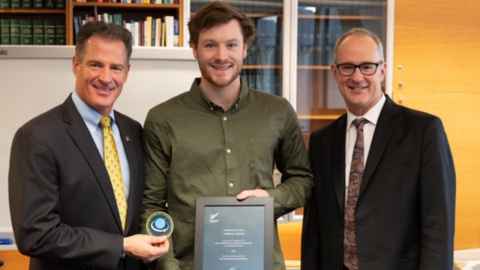 NASA is the perfect place to learn state-of-the-art methods and pick the minds of the brightest people in the world. 
"NASA is the perfect place to learn state-of-the-art methods and pick the minds of the brightest people in the world. I'm also very excited to work with the New Zealand Space Agency to promote the space industry in New Zealand and give students and future researchers in New Zealand the opportunity to work with space technology."

Finbar is in the second cohort of high-performing New Zealand tertiary students and recent graduates to participate in the International Internship Programme, with four Kiwi interns previously completing the programme between June and August.

Among them was University of Auckland PhD student in engineering, Hammond Pearce, who worked with NASA on a new type of neural network for controlling robots.

Interns were selected from a pool of 250 applicants by the New Zealand Space Agency, part of the Ministry of Business, Innovation and Employment, and then secondly by NASA.

The Government-funded New Zealand Space Scholarship covers the costs of the internship, including airfares to the United States, accommodation, living expenses and visa-related fees.

Economic Development Minister, the Hon Phil Twyford, said: "There are few places in the world where they could get an experience like this. The Government is committed to building an innovative space industry in New Zealand and the skills, knowledge and connections interns will bring home and share will help us build our space capability and inspire more young people to get involved in the sector."
Want to help us make a difference?
There are many ways you can make a difference and support the Auckland Bioengineering Institute - you can make a donation or bequest, or even subscribe to our newsletter.