Scholarship helps students share their love of te reo
Keeghan O'Meara Hei Hei and Aorewa Nahi both have a passion for te reo Māori, love of learning and desire to share knowledge with tamariki.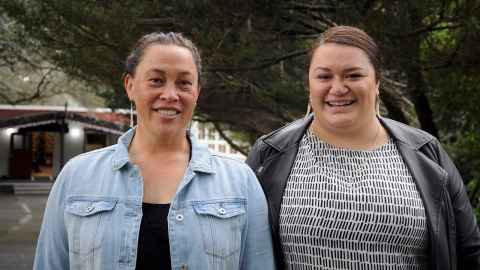 They're also recipients of the 2019 Te Karahipi Whakamaumaharatanga ki a Sonny rāua ko Mona Riini (The Sonny and Mona Riini Memorial Scholarship), presented at a ceremony in Te Aka Matua o Te Pou Hawaiki last night.
Worth $4,500, the scholarship is designed to support second-year Bachelor of Education (Teaching) students in the Huarahi Māori specialisation.
"I'm humbled to join the line of recipients that have received this scholarship," says Aorewa. "Rātou i whāriki i te huarahi i mua i a au, those who have cleared the path before me so that I have this opportunity; now I have the responsibility to do the same."
Aorewa is following in her younger sister's footsteps, who completed the Huarahi Māori specialisation at the Tai Tokerau Campus in 2017.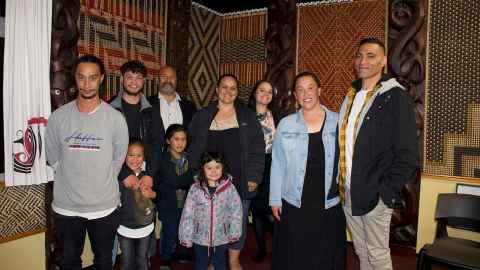 "I've really enjoyed sharing my study journey with an equally passionate Huarahi Māori cohort," she says. "I'm also very grateful for the manaakitanga, support and guidance of the staff from Te Puna Wānanga; sharing my love of te reo and tikanga with experts in their field has been a big highlight of my studies.
"Receiving the Sonny and Mona Riini Memorial Scholarship has further renewed my commitment to te reo Māori and education. This scholarship allows me to continue the journey that my whānau and I are on."
Keeghan started learning te reo Māori in 2017 and soon found a passion for the language.
"I knew I wanted to share the beauty of te reo with as many people as I could. Becoming a teacher is the perfect way for me to combine my passion for education and te reo Māori, so I enrolled in the Bachelor of Education (Teaching) Huarahi Māori specialisation.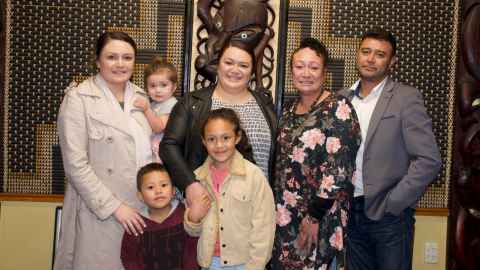 "I get an indescribable feeling inside when I see a tamaiti (child) get excited about learning new kupu (words). I want to create a space where tamariki can express their creativity and explore their learning through te reo."
Keeghan says she was hesitant to apply for the scholarship at first but she's so glad she did.
"It was hard for me to grasp that I could ever be deserving of something like this. But my application was an opportunity for me to pay homage to the contributions Sonny and Mona Riini made to the University."
The Sonny and Mona Riini Memorial Scholarship was established in 1998 in recognition of the significant contribution made by Sonny and Mona to the Faculty of Education and Social Work, particularly their support as whakaruruhau (mentors) of the Huarahi Māori Specialisation of the Bachelor of Education (Teaching) Programme.