Century-old teachers' alumni association bids goodbye
Members of the "Old A's Association" gathered for a final meeting and celebration at Epsom Campus this week, before the association went into recess.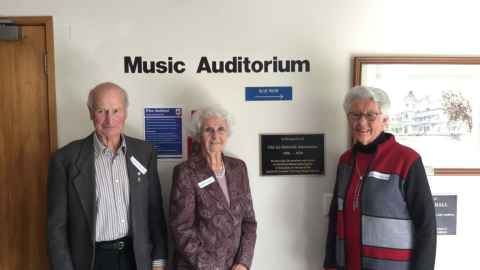 The Old A's was founded in 1908 by Herbert Milnes, first Principal of the Auckland Teachers' College, as a student association. The teachers' college was the forerunner to the Auckland College of Education, which in 2004 amalgamated with the University of Auckland to become the Faculty of Education.
"The original Old A's had two functions: to organise reunions and to act as a cheerleader and back-up support for the Auckland Teachers' Training College and for the teacher training role that it served," Acting President Graham Bush said.
"I hope memories will remain of the fellowships and friendships ... and respect for the profession of teaching."
Graham also acknowledged the strong support the association has received over the years from the Faculty of Education and Social Work, under the leadership of the dean, Associate Professor Mark Barrow, as well as the former dean, Emeritus Professor Graeme Aitken.
Speakers took turns to reminisce the glory days and pay tribute to key members of the association and the Old A's Committee, past and present, who have led and supported such a remarkable group of lifelong teachers.
These key members include: Bob Baird (current President) and Judith Baird; Alix Wiren and David Wiren; Jack Archibald and Margaret Archibald; Roderick McLeay and Annette Wilson.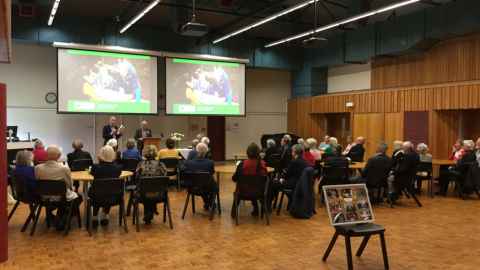 There was a moment of silence and a collection of photos on display to remember Alix Wiren who passed away recently. Alix served as Dean of the college for 29 years and was an active member of the Old A's committee well after her retirement.
On parting Graham said, "I hope sentimental, but mostly happy, memories will remain of the old Auckland Teachers' College – its staff, the classes you all spent in that iconic two-storey building, fellowships and friendships that were struck and built upon, and respect for the profession of teaching."
The group participated in the heart-felt singing of a 1930s folk song "Now is the hour" with words full of hope and promise: "While you're away, oh please remember me. When you return, you'll find me waiting here."

A small plaque on the wall outside the auditorium was later unveiled as a reminder of the careers and lives of the "Old A's (Retired) Association" members who "strove to uphold excellence and integrity in education".