Stanford and MIT beckon for young health researchers
An emerging expert on the nocebo effect and a promising young heart researcher have won prestigious scholarships, funded by entrepreneur Andrew Bagnall, to study at Stanford and MIT.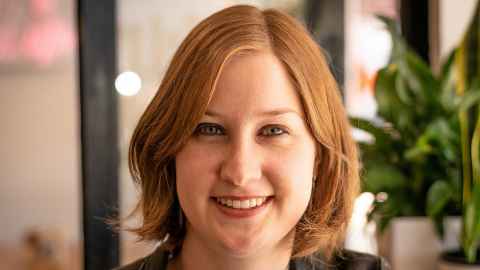 The Andrew Bagnall Doctoral Student International Mobility Scholarship is one of several funded by the successful Kiwi entrepreneur and racing-car driver.

He gifted $1.2million to the University of Auckland in 2018 to take graduates to top universities abroad, motivated by the value he gained from his own MBA completed at Michigan State University.

Kate MacKrill, a PhD candidate in Health Psychology at the University of Auckland, has been awarded $15,000 to further her research at the world's highest ranking psychology department, at Stanford University in the United States.

She studies the nocebo response in patients prior to a medicine brand change.

Supervised by Professor Keith Petrie, her research has focused on factors that induce a nocebo response, particularly after a nationwide switch to a generic medicine.

The nocebo effect is a lesser known phenomenon than the placebo effect, where negative expectations to treatment can lead a patient to report more exaggerated negative effects.

"Patients can report unexpected side effects and experience heightened anxiety when doctors cannot provide a medical explanation for the adverse reaction," Kate explains.

"The aim of my research is to develop a better understanding of the factors that promote and moderate the nocebo effect so that its negative impact can be reduced in healthcare settings.

"I also aim to develop interventions to better manage negative beliefs healthcare providers and patients hold about generic medicines and medicine funding agencies."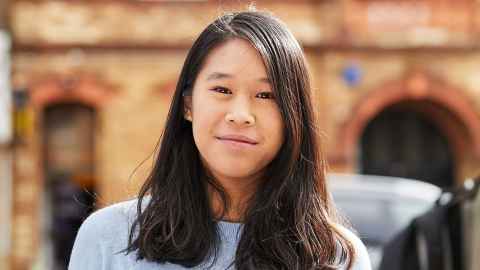 Emily Lam Po Tang, a PhD researcher at the University's Auckland Bioengineering Institute (ABI), is off to the Massachusetts Institute of Technology (MIT) in the United States, where she will continue her research into heart muscle cells and the use of hydrogels.

She has been part of a team at the ABI which has been studying heart muscle function, part-funded by the National Heart Foundation.

At MIT she plans to work with renowned New Zealander Ian Hunter, who is the Professor of Mechanical Engineering at MIT and pioneer of such innovations as needle-free injection and micro-instrumentation. Ian is also the brother of Professor Peter Hunter, the Director of the ABI.

"I'll be doing a series of force-displacement experiments on hydrogels – which is like jelly. I'll be embedding heart muscle cells inside hydrogels and manipulating them, to evaluate their mechanical properties," Emily explains.

"Single heart cells are very tiny, so it's hard to measure their properties. Surrounding them with hydrogel mimics the composition of a real heart."

As well as the Bagnall Scholarship, Emily received the Henry Kelsey Scholarship, which awards her $10,000 per year for up to three years.

The Andrew Bagnall suite of scholarships also includes International MBA Scholarships and a scholarship to McLaren Industries in Britain.

The recipient of the first Bagnall International MBA Scholarship, Emily Bolton, has just completed her first semester at the London Business School.