Obituary: Architect Peter Bartlett's 'profound love of humankind'
Peter Bartlett became a Professor of Architectural Design in 1977 at the University of Auckland, just before the School of Architecture opened.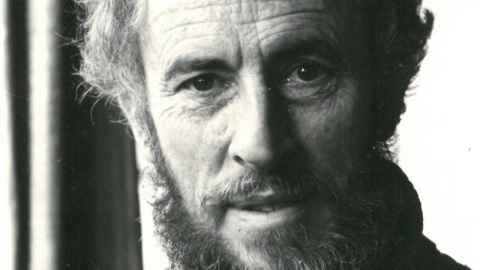 Peter Bartlett, Harry Turbott and Bill Wilson were appointed as sessional staff to the School of Architecture in 1961, the year that the University of Auckland was established by the Universities Act.

Peter had been a brilliant student during Vernon Brown's era and won several awards for his architectural designs. The city was very different then, with the University woven into its fabric. The intellectual discourse of the "critic and conscience of society" was not restricted to the army sheds of the old School of Architecture. There was Harry's office, over the road in St Paul's Street and university staff Pud Middleton and John Goldwater were living on the other side of Blanford Park. Symonds Street was both a social occasion and a hotbed of gossip. In 1963, Bill set up the Auckland Architectural Association in the Wynyard Building, so debate could carry on after the Kiwi Hotel closed at 6pm.

A new Master of Architecture degree was introduced in 1962 and, in 1964, Peter was appointed to teach architectural history and theory. He completed a PhD at the School in 1979, focusing on the psychology of perception. Along the way, modernism had morphed into post-modernism and then swung back to neo-modernism. Peter preferred to talk about 'regional modernism' by which he meant 'the quest for a New Zealand vernacular'.

Peter had already been exploring these ideas when he was a student. He had helped James Garrett with the 1954 exhibition in the Auckland Art Gallery, mostly remembered now for popularising the Man Alone image, which hung in the Architecture Library for all of Peter's career, but disappeared when the library closed.

Peter had completed his BArch degree from the University of New Zealand in 1953 and then spent four years in Paris after being awarded a New Zealand Government Cultural Fund Bursary to study there. He designed Corbusier housing and community projects among Algerian and Tunisian immigrants in the north-east of Paris. Paddy Costello, first secretary at the Embassy, also arranged an introduction to Le Corbusier.
Peter's human-centred architecture reflected his profound love of humankind, generosity of spirit and wild sense of humour.
When Peter returned to New Zealand and went into private practice, his competence and skill were immediately evident. He became an Associate of the Royal Institute of British Architecture in 1959. His Newcomb House in Parnell won a bronze medal in 1968 as well as an enduring architecture award. In 1975, Peter and Ian George were awarded a NZIA National Award for the Auckland Grammar Centennial Hall. In 1977 Peter became Professor of Architectural Design and the new School of Architecture opened in 1978.
Over the years there were factions, frictions and fierce competition. Architects tend to have strong personalities. It has been said that "Peter was the glue. If he had not been there, the place would probably have pulled itself apart".
One highlight of Peter's career was leading a team that won the Venice Prize for the best School of Architecture in the world, at the 1991 Venice Biennale.
Peter's human-centred architecture reflected his profound love of humankind, generosity of spirit and wild sense of humour. He retired and became emeritus professor in 1993 but kept a lively debate going for another 25 years. He also designed and built a holiday home at Lake Tarawera, with a studio for his artist wife Margaret Lawlor-Bartlett and room for the grandchildren. There, as at Auckland Grammar and in the School of Architecture and Planning building on campus, his ideas brought delight to younger generations.
Peter was a steady hand, always open to new ideas. He is survived by Margaret, sons Louis Pierre, Jeremy, Brendan and the late Nicky, daughters Alice and Kate, nine grandchildren and three great-grandchildren. 
Tony Watkins, architect and retired senior lecturer, School of Architecture
University of Auckland staff can also access another obituary about Peter Bartlett on the staff intranet.