New doctoral programme addresses demand for indigenous education research
The Faculty of Education and Social Work has launched a new Doctor of Education (EdD) theme to grow indigenous scholarship and increase doctoral completion rates among indigenous people in Aotearoa New Zealand.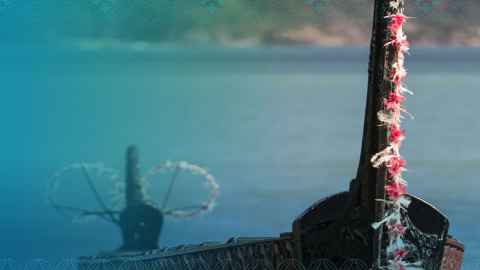 The programme launch responds to the increasing number of Māori and Pacific people seeking doctoral degrees to enhance indigenous knowledge. The programme will pave the way for indigenous research and researchers to influence thinking, development, policy and practice across a range of disciplines and fields.
"To influence indigenous education, Māori and Pacific PhD graduates need to generate new knowledge," says Associate Professor Te Kawehau Hoskins. "The programme centres Māori, Pacific and related scholarship and research methodologies across a range of fields."
"The Doctor of Education will encourage a deep consideration of how indigenous ontologies and epistemologies can shape research questions, practices and outcomes," says Professor Alison Jones. "We support candidates to make connections between indigenous ways of knowing, being and doing – and theorising, research design, analyses and dissemination."
The programme engages a unique approach to doctoral study whereby Māori and Pacific epistemologies inform the design and delivery of the programme.
"This approach is really important, and includes relationality in research supervision, mana enhancing pedagogies and care for the hauora of doctoral students as part of a collective," says Senior Lecturer Jacoba Matapo.
The programme was designed to ensure there is space for indigenous knowledge, thinking, and engagement with communities – with a view to amplify projects that accent transformative outcomes. In addition, the programme has a strong focus on writing.
"We invite the students to think of themselves not just as researchers but as writers," says Professor Jones. "Expressing oneself clearly and logically in written form is a real skill and we nurture that."
"We frequently get enquiries from Māori and Pacific candidates, as well as Pākehā students interested in settler-indigenous relationships, keen to study in an environment that both teaches and enacts Māori and Pacific indigenous ways of engaging in knowledge relationships," says Dr Tanya Wendt-Samu. This programme seeks to meet the demand."
The programme covers indigenous engagement with non-indigenous forces, systems, institutions and peoples, as well as non-indigenous relations and engagement with indigenous peoples, knowledges and interests. Candidates will bring their expertise to the topic and design, and develop projects in this lively space.
"Indigenous research is one of the fastest growing fields in education and other social sciences internationally," says Associate Professor Melinda Webber. "In the post-Treaty settlement environment, research is increasingly controlled and commissioned by Māori. Research skills relevant to this sort of work is at the heart of this doctorate. And Pacific interest in indigeneity is at an all-time high. We are excited to be able to bring these groups and knowledges together."

The Doctor of Education degree has the same status as a PhD. Tailored for working professionals, the EdD is offered part-time and supported by a cohort-based learning community for the first two provisional years. The programme will be based in Te Puna Wānanga: The School of Māori and Indigenous Education at the Faculty of Education and Social Work and led by a group of senior experienced academics.
Applications for the Doctor of Education, starting in March 2021, are open now. Find out more and apply.