International subject rankings confirm Auckland strengths
The University of Auckland has maintained its position as Aotearoa New Zealand's leading university, with the recent announcement of the QS Subject Rankings.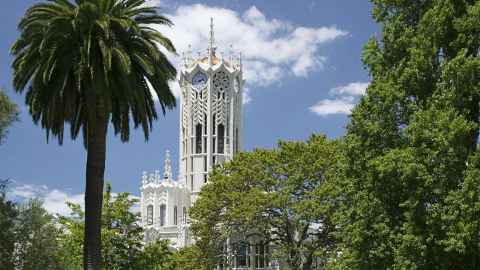 The University ranks in 40 of the 48 discipline-specific subject tables compiled by QS. This tally is bettered by only twelve universities across the world. It was ranked first in New Zealand in 36 of the 40 subjects.
Auckland sits in the Top 50 globally in 13 subjects and the Top 100 in a further 20 subjects. Archaeology is (again) the top ranked subject followed by Education, Pharmacy & Pharmacology and Sports & Sports Sciences; all are ranked in the Top 30.
In total, the University is responsible for more than half of New Zealand's top-50 departments (13 of 22). The other areas are English Language and Literature, Engineering (Civil & Structural), Geography, Philosophy, Nursing, Psychology, Performing Arts, Anthropology, and Law.
Vice-Chancellor Stuart McCutcheon said that the rankings were a reflection on the outstanding teaching and research carried out across the University and he acknowledges the work and dedication of his academic staff.
"Our graduates leave the University with utmost confidence in the world-class researched-based teaching and learning they have experienced," he said.
A key indicator reveals New Zealand's top research area is the University of Auckland's Pharmacy and Pharmacology, which collectively score 99.5/100 for QS's Citations per Paper. This measure rates disciplines according to the impact of their publications and the score makes Auckland's Pharmacy and Pharmacology the world's third best for research.
Quacquarelli Symonds (QS) is the world's leading provider of services, analytics, and insight to the global higher education sector. The QS World University Rankings portfolio, inaugurated in 2004, has grown to become the world's most popular source of comparative data about university performance. Their flagship website, www.TopUniversities.com – is the home for their rankings
 
Media contact
Lisa Finucane |  Media and Communications Manager
DDI: 09 9237698
Mob: 021 677216
Email: l.finucane@auckland.ac.nz