The Covid-19 crisis: aroha ki te tangata
Opinion: Covid-19 is not just a medical emergency, it is also a social and cultural crisis. Judging by the ways other countries are coping, it will test our values to the core, writes Anne Salmond.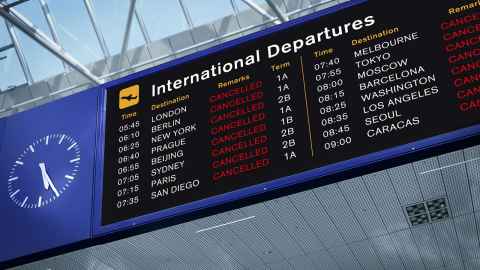 In New Zealand, will we show aroha, and look out for each other, or will we sacrifice others for personal gain? Will we put the interests of the economy first, or the wider community? Will our leaders rise to the challenge, or play political games?
Over the past few weeks, we've seen all of this – panic buying and hoarding, but also care and compassion, both at home and across the Pacific. We've witnessed dedicated leadership, but also petty point-scoring and opportunistic interventions.
Yesterday, for instance, the president of Federated Farmers used a national crisis to try and stop long-awaited action to tackle climate change and clean up lakes, streams and rivers from going ahead. This had little to do with Covid-19; indeed, restoring biodiversity and waterways could provide work for people in industries such as tourism and forestry who have lost their jobs.
At the same time, other industry leaders are taking pay cuts and trying to keep their staff at work during this extraordinary time.
As travel and public events are cancelled and workplaces empty, many people will be living very differently. While we are in limbo, perhaps we can take stock as a nation. Do the ways we have been living in recent years make sense? What kind of future do we want for our children and grandchildren?
As a nation, can we realise that we can't have both tax cuts and world class health, education and other public services, including support for those in need? These are investments in a decent, thriving society, and without nurses, doctors and properly equipped hospitals, lives are truly at stake.
Will our farmers try to hang on to intensive kinds of agriculture that pollute rivers and lakes, depriving others of the joy of fishing and swimming, and making them sick, or will they reach out to the wider community, and turn towards more regenerative kinds of agriculture?
While we are in limbo, perhaps we can take stock as a nation. Do the ways we have been living in recent years make sense?
As unprocessed logs pile up at the ports, will we still plant and clear-fell pine forests, despite the environmental havoc this causes, and the carbon emitted during forestry operations? Or will we look for long term solutions that support permanent, sustainably managed indigenous forests that sequester carbon, enhance biodiversity and supply high value timbers?
When the cruise ships return and the planes resume flying, will tourism to New Zealand still feature large volume, low value travel with international operators picking up most of the profits, while costs are passed on to local taxpayers and ratepayers? Or will we think about what is best for Aotearoa and for New Zealanders, and explore more sustainable kinds of tourism?
Above all, during this time of trial, will we have demonstrated that we care for each other, and especially the most vulnerable? As Kiwis, I hope we can find our own, unique ways of dealing with this crisis.
Instead of 'social distancing,' we can show aroha by blowing kisses, or putting hand on heart, or waving, still expressing affection while keeping each other safe.
Instead of 'self-isolation,' leaving frightened, vulnerable people to fend for themselves, we can set up a Tiaki Helpline, making sure they have someone to talk to, and access to food and medicine?
Instead of sacrificing our kaumātua, let's adopt a Manāki strategy that cares for the elders, since they are most at risk.
Aroha ki te tangata, tiaki i te whenua, manāki i ngā kaumatua 
( Love the people, care for the land, look after our elders).
This is a time to show our mettle as a nation, and stand tall in the land.
Dame Anne Salmond is a distinguished professor of Māori Studies and Anthropology in the Faculty of Arts. She was New Zealander of the Year in 2013.
This article reflects the opinion of the author and not necessarily the views of the University of Auckland.
Used with permission from Stuff This virus will be a test of our national values, published 18 March 2020.
Media contact
Julianne Evans | Media adviser
Mob: 027 562 5868
Email: julianne.evans@auckland.ac.nz