New Zealand's coronavirus lockdown: The need for co-leadership with Māori
Opinion: While the Covid-19 lockdown is needed, it will likely exacerbate major social and economic inequities, underlining the need for co-leadership with Māori, writes Dr Rhys Jones.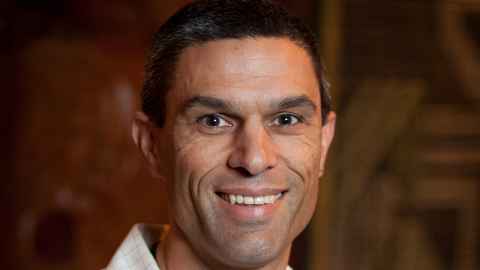 It's positive that the government is taking decisive action – it's critical that we do everything possible to eradicate the virus, as we know Māori communities will be most seriously affected. There is a lot of concern in the community about how COVID-19 will affect our kaumātua, as well as many others at high risk due to diseases like heart disease, diabetes, respiratory conditions and cancer.
It's also good that there is some warning before we move to Level 4, as it allows people time to prepare. This is important for Māori communities who would face particular challenges having to go straight into full isolation.
There are huge social and economic inequities as a result of colonisation and racism that has resulted in differential access to society's goods and services. These are likely to be exacerbated as a result of the lockdown, for a number of reasons.
Many Māori whānau live in multigenerational households, so if anyone in the whānau is infected with the virus they are more likely to spread it to people at high risk of serious complications.
The lockdown will cause severe economic hardship, particularly for Māori in precarious employment, who face losing income for a significant period. Māori small business owners will be doing it extremely tough. If services like WINZ are less accessible, people on benefits could face serious consequences. That's why it's critical that all essential services from WINZ and other agencies are available over the phone, and any barriers to accessing benefits and emergency payments must be removed.
That raises another inequity – reliance on doing transactions like this over the phone, or online, will bring into focus inequities in access to mobile phones and adequate internet access. There needs to be a strong push for phones and mobile plans (including data) to be provided to the most vulnerable whānau. One example of this is that GP consultations will be moving to phone or online. Māori patients who don't have a phone or don't have credit to pay for calls or data could be seriously compromised in terms of access to health care. And we know that Māori already face significant barriers to accessing health care.
Māori, with a younger population on average than non-Māori and greater socioeconomic deprivation, are likely to be disproportionately impacted by having to take time off work to look after school-age children. Māori whānau are likely to be less able to manage for a long time without access to services. Essential services will remain open, but Māori whānau will still have less resilience to be able to get by due to underlying social and economic inequities.
These are just some examples of ways in which Māori are likely to be disproportionately affected. So there clearly need to be specific actions and resources directed at addressing these issues to avoid what we've seen in previous pandemics, with Māori being hardest hit.
What we've seen so far from the government has largely been a one-size-fits-all approach. That means that the science and evidence informing the pandemic response is translated into actions that work for 'middle NZ'. Those things are not always going to work for Māori communities.
There was a support package for Māori health and business announced by the government at the weekend, which is clearly helpful, but that won't be enough on its own. For example, there needs to be more funding for Whānau Ora services, and for Māori health providers who are really struggling to get adequate supplies of essential medical equipment and technology for setting up remote consultations.
There also needs to be more support for whānau, hapū and iwi who are mobilising in response to the pandemic. They will be incredibly important in supporting vulnerable whānau during this lockdown period, but they will need financial support and provision of appropriate information and resources to be able to adequately look after their communities.
All these factors highlight the need for a partnership approach between the government and Māori. There needs to be Māori co-leadership and participation at all levels of decision making. Equity needs to be central in every decision regarding the COVID-19 pandemic.
Dr Rhys Jones (Ngāti Kahungunu) is a public health physician and senior lecturer at Te Kupenga Hauora Māori, Faculty of Medical and Health Sciences.

This article reflects the opinion of the author and not necessarily the views of the University of Auckland.
Used with permission from Science Media Centre, NZ coronavirus lockdown – Expert Reaction, 23 March 2020.
Media contact
Nicola Shepheard | Media adviser
DDI: 09 923 1515
Mob: 027 537 1319
Email: n.shepheard@auckland.ac.nz