Free Webinar offers introduction to career-boosting Robotic Process Automation course
An upcoming Robotic Process Automation (RPA) short course is a great opportunity for future proofing IT careers.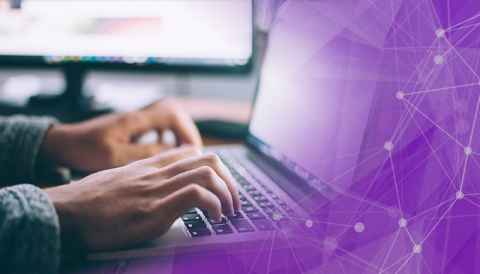 We're hosting a free webinar to introduce the RPA concepts that will be greatly expanded upon in the short course. Along with a live Q&A session, the webinar will include an example of building an RPA solution, giving a visual demonstration of the concepts attendees can expect to learn.
The webinar is titled "How RPA is disrupting the workforce and how you can be part of it", and will highlight its potential industry impacts. This will help people understand RPA's relevance to the sectors they work in and how it might influence their respective roles within them. The presenters will introduce RPA and explain how its potential problems and opportunities can be defined.
Dr Reza Shahamiri, one of the short course presenters and a Senior Lecturer within the Department of Electrical, Computer and Software Engineering, says there are a range of questions people can ask themselves to see if this course is right for them. People in roles that involve manual data entry or other "boring" routine tasks on computers, or those who rely on capturing information from different data sources can benefit from gaining a greater understanding of RPA.
Both the webinar and the short course have been curated with industry relevance in mind. In the webinar, this comes in the form of live building an RPA solution, while the short course will offer industry engagement through a project. A globally recognised certificate is awarded for completing the course, and students will develop an understanding of RPA which can help to transform some roles and potentially lead to more advanced opportunities.
"After completing the short course students will be able to develop small software robots using UiPath Studio and deploy them to perform some of their repetitive tasks, increasing their productivity," Dr Shahamiri explains. "They can also continue to learn how to develop more advanced robots to automate complex tasks and become a certified RPA developer."
Dr Shahamiri confirmed that all that is needed to be ready for the course is a little understanding of programming basics and general computer literacy.