Achieving better health for mothers and babies in NZ
The ON TRACK Network for Mothers and Babies Health is undertaking a national research project to identify priority clinical trial research questions in maternal and perinatal health.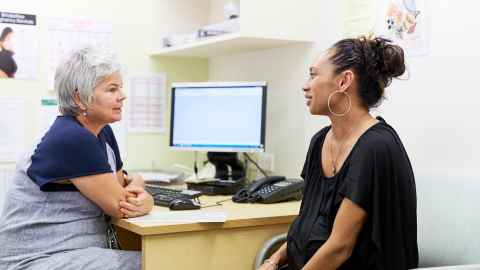 The ON TRACK Network is a New Zealand-based maternal and perinatal clinical trials network led by researchers and clinicians at the Liggins Institute and Faculty of Medical and Health Sciences. It aims to give every mother and baby in New Zealand the chance to take part in, and benefit from, clinical trials research, in order to achieve greater equity and better health outcomes for all mothers and babies nationwide.

To make sure the best research is carried out to achieve this, the Network is undertaking a Research Prioritisation Project to identify 'knowledge gaps'. These are gaps in our understanding that need new research to answer them.

They are asking women, partners and whānau, healthcare providers, researchers, funders and policy-makers to share their views by completing an online questionnaire. The answers will be assessed and ranked by a diverse team of experts (including Māori and Pacific health experts, healthcare professionals, consumer representatives and researchers), and translated into the most urgent research questions in need of answers.

How to take part
If you have a question about mothers' and babies' health that you'd like to see answered by research, you can share your thoughts by completing the online questionnaire. If you prefer you can request a video chat or phone call from the research team. There are ten prezzie cards worth $25 up for grabs.   

Find out more about the study and how to share your views here: http://bit.ly/ontrack2020

Find out more about the ON TRACK Network