Excellence awards reflect vital role research plays
Research Excellence Award winners exemplify success in bringing ideas to life for the public good.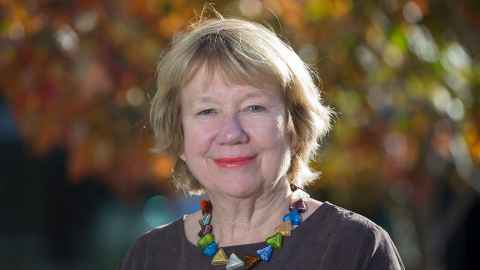 The role of schools after disasters, the prospect of a predator-free New Zealand and how to reduce the risk women and their partners face of stillbirth are examples of research with real-world impact recognised in the 2020 Research Excellence Awards at the University of Auckland.
Vice-Chancellor Professor Dawn Freshwater announced the award winners in a live online forum today. Professor Freshwater said, "We celebrate these researchers and their work. They exemplify the vital role the University plays in fostering research that brings benefits to every aspect of our society. Our research has never been more critical as New Zealand seeks to reset and refresh the economy and society in the face of the global pandemic."
Professor Jim Metson, the Deputy Vice-Chancellor, Research said, "Our research not only leads to new products and industries, it also informs public debate, improves our health and well-being and helps solve the most complex challenges of our time."
The awards recognise excellence at four stages in the careers of researchers: from the best doctoral theses, leadership and achievement in early career researchers, through to the outstanding achievements of senior researchers. The awards also acknowledge the significant contribution of the University to research in industry and society through the Research Commercialisation award, sponsored by UniServices.
UniServices Chief Executive Andy Shenk said: "Having again taken the No. 1 spot in the Times Higher Education University Impact Rankings for the second year in a row, our researchers and academics at the University of Auckland have proven they are leaders in building a better future.
"The recipients of the 2020 Vice-Chancellor's Research Commercialisation Medals are researchers who have excelled in making significant contributions to society, and we applaud their success for bringing ideas to life for the good of all of us."
The 2020 University of Auckland Research Award winners are:
Research Excellence Medals 2020
Individual:
Professor Carol Mutch, Faculty of Education and Social Work
Associate Professor James Russell, Biological Sciences, Faculty of Science
Associate Professor Suranga Nanayakkara, Auckland Bioengineering Institute
Team:
Lesley McCowan, Peter Stone, Ed Mitchell, John Thompson, Robin Cronin, Ngaire Anderson, Minglan Li, Jess Wilson, School of Medicine, FMHS
The Vice-Chancellor's Commercialisation Medals 2020
Professor Peter Hunter, Director, Auckland Bioengineering Institute
Professor Wei Gao, Chemical and Materials Engineering, Engineering
Professor Thor Besier, Auckland Bioengineering Institute
Early Career Research Excellence Awards 2020
Dr Tom Baker, Environmental Science, Faculty of Science
Dr Emily Parke, Humanities, Faculty of Arts
Dr Kathryn Bradbury, School of Population Health, FMHS
Associate Professor Rachael Parke, School of Nursing, FMHS
Dr Yalu Wen, Statistics, Science, Dr Colin Whittaker, Civil and Environmental, Engineering
Research Excellence Awards winners 2020 citations
Research Excellence Medals
Four medals are presented annually, up to two for individuals and up to two for teams, who have made an outstanding contribution to one or more disciplines. Along with the medal, an individual winner receives $5,000 and winning teams $10,000.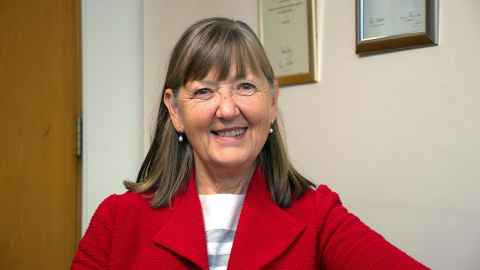 Professor Carol Mutch produced a participatory qualitative multi-case study of the role played by five Canterbury schools through the disaster of the Christchurch earthquakes between 2012 and 2018. The research has been widened to include disaster-affected schools across the Asia Pacific region. Her research shows that rather than peripheral players in disaster response and recovery, schools play a significant role. Four themes emerged: schools as community hubs; principals as crisis managers; teachers as first responders; and children as active citizens. The project, which has accrued 300 citations, has resulted in peer-reviewed publications in top journals, fully funded speaking invitations, international fellowships and wide-ranging media interest. It sits in a cross-disciplinary nexus between disaster studies and education – and is informed by fields as diverse as leadership studies, trauma pedagogies and community development. The research has informed policy and practice and is making a difference to people's lives.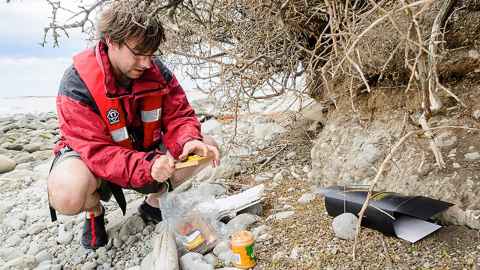 Associate Professor James Russell has led conservation science research to scale vertebrate pest control to larger areas. Drawing on the disciplines of ecology, genetics, statistics, social science and philosophy has led to major cross-disciplinary breakthroughs in conservation and dozens of high-impact publications that have altered the national and international scientific and public discourse on conservation science and invasive species management. His research has provided the foundation for the Predator Free NZ campaign, now a nationally mainstream social movement adopted by all levels of government and members from diverse communities. Internationally, this programme has led to demonstrable breakthroughs in invasive species management on islands from Brazil to French Polynesia.
Associate Professor Suranga Nanayakkara leads the assistive augmentations research programme, developing novel assistive human-computer interfaces to support everyday tasks, in particular for people with disabilities. Work includes the FingerReader, which allows blind users to simply point at things and access information on the go, and MussBits, a smart-watch like device that allows deaf users to 'listen' to music. Since March 2018, the programme has generated 36 peer-reviewed publications, trained 17 graduate students (Nine PhDs, eight ME), launched two spin-off companies, and received seven international awards and two local awards. The Mussbits device was the Gold Award winner in Public Good Category at the Best Design Award 2019. Above all Associate Professor Nanayakkara and the team gain satisfaction from the social impact of their work, with people with disabilities stating the devices have completely changed their lives for the better.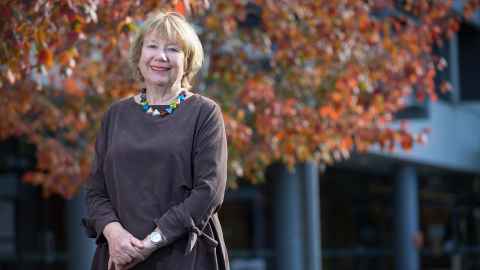 Professor Lesley McCowan and the team's initial research found that women who slept on their backs (supine) from 28 weeks gestation had a 2.5-fold increase likelihood of stillbirth. They confirmed this finding with a nationwide case control study in 2017 and in 2019 an international collaboration combining global datasets confirmed the finding and also revealed that the birthweight of babies was also reduced by supine sleepers. In response, the team has developed a public awareness campaign "sleep on-side while baby's inside" from 28 weeks' since 2018. The programme has led to a three-fold reduction in back sleeping from 3.9 per cent to 1.2 percent (2020). The team has also conducted ground-breaking physiological research to understand underlying mechanisms. They have demonstrated multiple adverse effects when the mother lay supine in late pregnancy including a reduction in: cardiac output, blood flow in the main abdominal vein (vena cava) due to compression by the pregnant uterus (2018), placental blood supply (2018), fetal activity (2017) and placental oxygen transfer (2019). The research has been translated into practice and is likely to contribute to a reduction in stillbirth in New Zealand and internationally.
The Vice-Chancellor's Commercialisation Medals 2020
The awards, sponsored by UniServices, the University of Auckland's commercialisation company, recognise the work of researchers who have made significant impact through sponsored research, and commercialisation that has made a significant impact to industry or society.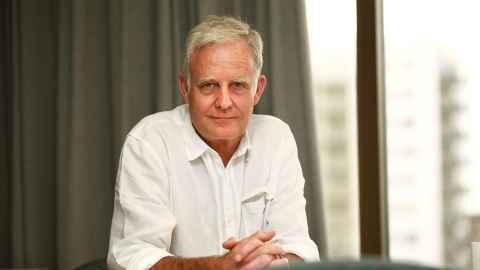 Under Professor Peter Hunter's leadership, the Auckland Bioengineering Institute has developed and maintained a reputation of being not only a centre of research excellence, but also as one of Australasia's best examples of an entrepreneurial and innovative hub within a university. Staff and students are consistently encouraged to develop a multidisciplinary approach to their research, developing linkages from the creative arts through all the sciences and medicine and to consider an impact from their work that stretches far beyond academia. Most recently we have seen the creation of Cloud 9 in ABI House as an incubator of early-stage companies, mingling with research to create companies and products that transform the way in which we live. Most importantly, Cloud 9 provides a sandpit for graduate students to create a mindset of "how many jobs can I create" and use their knowledge to build a better world. In the past five years alone, the ABI has produced companies with market capitalisations of almost $200m with more than 150 new high-tech jobs created. These include Soul Machines, the Insides Company, Formus, Stretchsense and PowerOn.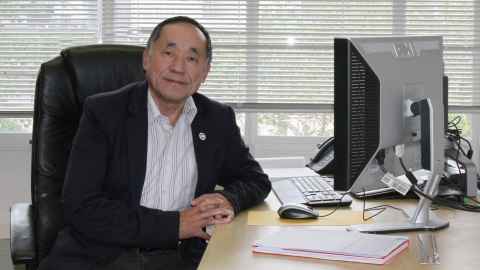 Professor Wei Gao from Chemical and Materials Engineering has been a very active and vocal supporter of the value of industry engagement and the development of an Entrepreneurial University for many years. His name often appears in the top lists for industry-funded research, and he would hold the record for the number of ideas and teams entered into the Velocity Challenge since its inception in 2003. His spin-out company Cirrus Materials recently closed a Series A funding round and is working with some of the world's leading global companies to transform coatings that reduce the use of harmful chemicals, change the capabilities of reusable materials and increase sustainability. Almost all of Professor Gao's students find work either at his collaborative companies or start their own and almost all of Cirrus's research and development staff are alumni of the University of Auckland.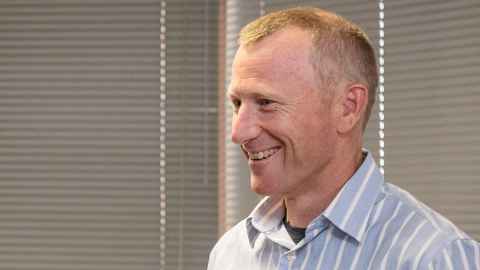 Professor Thor Besier, at the Auckland Bioengineering Institute, is a serial entrepreneur and academic who has turned his research combining medical imaging with computational modelling to understand mechanisms of musculoskeletal injury and disease into two successful companies that are transforming sports medicine, IMeasureU – now part of Vicon and orthopaedic surgery – and Formus Limited. Alongside a host of academic achievements, Professor Besier also has a number of entrepreneurial and innovation awards, including winning a Springboard award from Samsung, a New Zealand Innovators Award and winning the University's Velocity $100k Challenge .
Early Career Research Excellence Awards 2020
Dr Tom Baker, Environmental Science, Faculty of Science, is a social scientist (human geography, urban studies and public policy) whose research seeks to better understand innovations in social and environmental governance. He has developed the Governance and the frontiers of finance research programme through two competitively funded projects (including a Marsden Fast Start), focusing on social service provision and green finance. Dr Baker's 29 refereed publications reflect the work of a high-performing social scientist who has joined competitively funded collaborations with international field leaders in Australia, Britain and Canada, including the ARC Discovery Project. He is the co-editor of the International Journal of Housing Policy, and was elected a Councillor of the Royal Society Te Apārangi, where he leads the Early Career Researchers Forum.
Dr Emily Parke, Humanities, Faculty of Arts, specialises in the philosophy of biology, general philosophy of science, and bioscience ethics. She spent five years in a biology laboratory studying bacterial evolution, and her work challenges our ideas about life and its simplest forms. She is exploring the philosophical dimensions of Predator Free New Zealand, and the relationship between Western science and Mātauranga Māori. Her research focuses on the conceptual underpinnings of invasive species management, and the relevance of different knowledge and value systems across global conservation contexts. Her goal is to make a strong contribution to the local and international discourse on the philosophy of conservation, its social and cultural dimensions and conservation management.
Dr Kathryn Bradbury, FMHS, is a nutritional epidemiologist researching the impact of food on climate change and planetary resources. Her research focus is on healthy and sustainable diets and patterns and trends in population diets and food availability. With access to the annually updated Nielsen Homescan® database, a nationally representative panel of nearly 2,000 households that scans all food and beverage items purchased and brought into the home, she and colleagues are matching greenhouse gas emissions' association with food production and consumption. The goal is to determine the environmental impact of New Zealand household food and beverage purchases, which would be a world-first and internationally significant.
Associate Professor Rachael Parke, FMHS is researching the prevalence of bullying, discrimination and sexual harassment among Intensive Care Unit (ICU) nurses in Australia and New Zealand. The findings will be valuable in establishing evidence-based policies and guidelines to support ICU nurses and hospital leaders to reduce the turnover of nursing staff, which, in turn has a significant impact on the availability of ICU beds. The research team are collaborating to develop a Welfare Special Interest Group within the New Zealand College of Critical Care Nurses and the Australian College of Critical Care Nurses.

Dr Yalu Wen, Science, is developing a novel Artificial Intelligence (AI) to leverage the enormous datasets collected in clinical trials. The proposed AI would gather knowledge from the unstructured documents of previous trials. The next steps would be for it to apply what it has learnt to optimise trial design, facilitate decision making, automatically generate study protocols and conduct analyses. The AI for clinical trials research would be in high demand from pharmaceutical companies developing new drugs/devices and academics who conduct clinical trials. As well as enhancing the process, design and analysis of data from clinical trials, the AI will eventually make it possible for researchers to derive new insights. This is a novel research area, with very little AI development focused on enhancing clinical trials.
Dr Colin Whittaker, Engineering, researches the physics of oceans waves to find better ways to protect coastal communities and resources. By using wave flumes (tanks) he is undertaking long-duration experiments to test the validity of assumptions about wave behaviour that inform coastal engineering projects. His work on fundamental and applied wave mechanics problems is increasingly relevant as sea levels rise. Dr Whittaker is also researching the intersection of Western wave mechanics with Mātauranga Māori, including stories and visual knowledge such as the imagery on tukutuku panels.
Best Doctoral Thesis
Dr Andrew Chen, Engineering, The computers have a thousand eyes: towards a practical and ethical video analytics system for person tracking 
Dr Elza Cloete, The Liggins Institute, Newborn pulse oximetry screening
Dr Emily Cross, Science, An interdependence account of when, why and how men's hostile sexism promotes aggression and creates problems in intimate relatiionships
Dr Michael Hoggard, Science, Inflammatory and microbial heterogeneity in chronic rhinosinusitis
Dr Tru Paraha, Creative Arts and Industries, Speculative choreographies of darkness