The full exposure of an Auckland photography favourite
Simon Devitt talks cows, career, and tips for taking the perfect shot as he invites students to share reflections of their lives in lockdown in the lead up to his annual photography competition.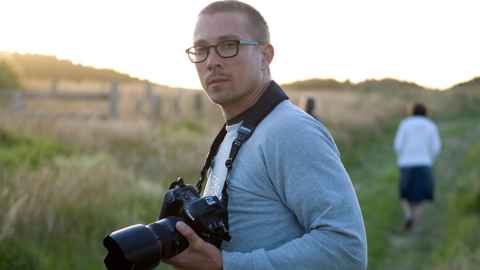 As the country eases out of isolation, the sourdough's sorted and you're down with the dance moves, it's a great opportunity to look back at life in lockdown and forever document both the despair and the simple, unexpected delights of this unique, globally-shared human experience.

The annual Simon Devitt Prize for Photography, open to all students at the University of Auckland's Faculty of Creative Arts and Industries, is encouraging just that. Competition namesake, Auckland-based architecture photographer Simon Devitt has been sponsoring the $1,000 prize event since 2008, this year settling on Isolation as the fitting theme.

But is there motive in his magnanimity? 

To find out what underpins his passion for photography and the grounds for his generosity, we virtually-visited Simon as he saw out his own self-isolation at his rural property just south of Auckland. 

With photographic work spanning forensics, sport and architecture, Simon Devitt started life in a South Auckland suburb, son of Janice and Brian and middle sibling of Aaron and Adele-Marie.
What was life like for you growing up?
"It's fair to say I grew up on the set of The Days of our Lives. My home and my backyard were in a brand new suburb called Conifer Grove in South Auckland. Built on flat, ex-racehorse land and crop farms on an inlet deep in the Manukau Harbour. It was cul-de-sac book-ending cul-de-sac, each named after an old racehorse."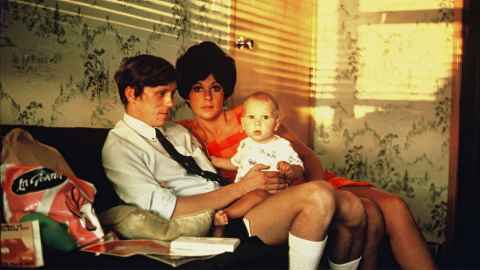 What were you like at school?
"I really turned up to school just to eat my lunch and chase girls. I came home one day with my hair dyed bright green with food colouring. Mum was mortified, not least because I was 'hanging around with the wrong crowd'.
"I was expelled from school in Manurewa (explanation undisclosed) and later moved to Papatoetoe High School. But perhaps the most significant memory I left school with was that of a teacher, Robyn Irvine. Amazing woman! She opened my eyes to how I could view the world through a camera. The impression she left me with caused me to refine and continue imagining what it's like to see the world as photographs, and what it might be like to be a photographer."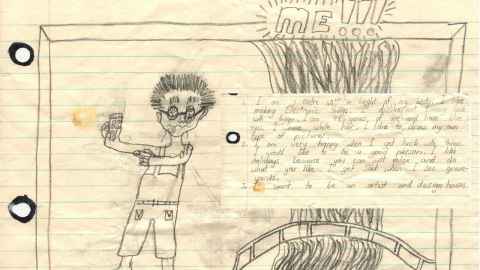 How did photography hook you in?
"I blame my dad for my love for photography. He carried an SLR (Single Lens Reflex) loaded with slide film everywhere. These slides invariably ended up in family slideshows. Boring as hell for most kids, but I was enthralled. I got to see how we all looked and where we went, as pictures.
For me, the family photograph sits at the very centre of my practice as a photographer. It's fixed as the foundation and provides the context for everything else I do.
"Dad inspired me to value the curiosity that I now hold so dear, and it's because of the beautiful pictures he made of us as a family. But it's not just the pictures he made of just us as a family; it's what all family photos represent and what they do that is so important. It's what they reveal and how we revere the moments and memories they ignite: so intense we can almost touch them. Even from the pictures of times past that we can't accurately recollect, we can remake a memory from an imagined past."
Can you give us a brief snapshot of your career so far?
"I had a curious beginning printing forensic photography followed by a foray into professional sports photography. While grotesque, the crime scene photographs revealed a story told from minute detail to a much bigger picture. This storytelling influence combined with the decisive moment is essential in successful, professional sports photography, and has influenced a unique approach to the processes I've developed with my work as a photographer of architecture over the past 22 years. While this genre sounds quite specific, it offers me the broadest possible view on the world; landscapes, the built environment and people are all treated with the same democratic eye.

"I haven't trained in architecture, and I taught myself photography."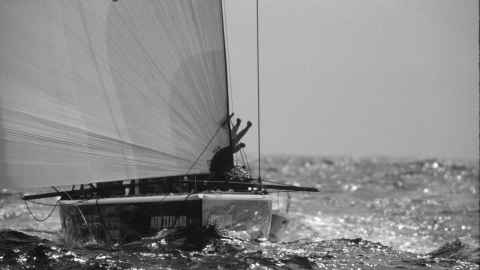 "My work is as much about the landscape as it is the people that inhabit the structures. Nature is a container for these things. It moves around it, underneath it and through it in unpredictable and curious ways. This fascinates me, and I would love to revisit some of these sites in 10, 20, 40 years.

"We all have a sense of the world because of where we have come from and where we have been. This informs the sense of place I feel when I turn up for the first time to the building I am photographing and the environment I am in."
How did you become involved with the University?
"In 2010 I was asked to create a course called Introduction to Architectural Photography at the School of Architecture and Planning. I was essentially able to create what I wanted to teach, from scratch. So, for me, it was a valuable opportunity to learn more myself about the very thing that I love doing: making picture stories and photo-books. And now I'm able to bring my experiences as a photographer and educator to this design paper."
So, what inspired you to start the competition?
"I came up with the idea for the competition because I felt there weren't enough art prizes for photography that encouraged engagement over commerciality. And there aren't enough trophies in the world, right? It's a great way to give something back to an industry that's given me so much over my career. 

"The competition is celebrating its 13th year this year, and we open it up annually to all students in the Faculty of Creative Arts and Industries which includes students of architecture, dance, design, fine arts, music and urban planning. It's become a very well-followed, high-quality prize occasion with an average of 120 fantastic entries each year. This year we're holding the competition and exhibition entirely online due to the Covid-19 outbreak, and have appropriately themed it Isolation."
Are you working on anything exciting right now?
"I'm working on three new books and a new workshop. I've almost completed the new photography studio paper for the School of Architecture and Planning, and I'm also working on #14 in a series of interviews I have on Instagram Live called Reading Room.

"I'm learning how to fly a drone and writing a new talk about my process and how I see photography. On top of all this, I'm pursuing a project now in its seventh year called Camera Conversations, but I'm mostly working with some terrific architects and their clients photographing their fantastic work." (i.e. he's keeping busy.)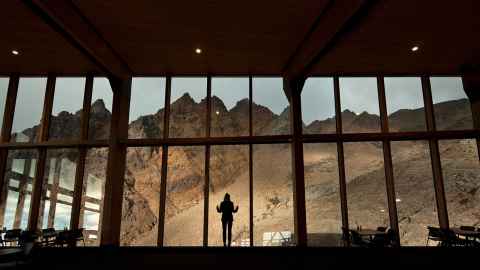 You recently made an 'adjustment to your settings'?
"Two years ago, I sold my house in Titirangi to take up an opportunity to buy a farm in Waiuku. I've now got six cows (mates, not milk or meat) and my dog Kingi loves it! It's so serene and such a great place to come home to after travelling around the country (and further afield) photographing the work of some of our finest architects."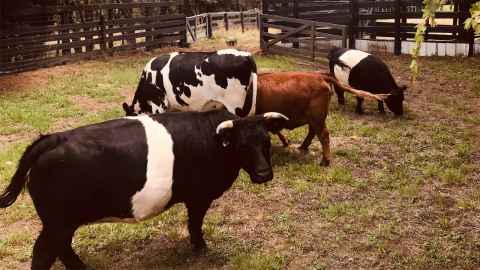 And while we're here, we should tap you for your best photography tips
"Buy a camera you're likely to take everywhere and actually take it everywhere. iPhones are cameras too. Take pictures of things you love or are curious to know more about.
Curiosity is the engine behind any good photographer.
"And print your photos. Live with them as physical objects, as they are intended to be. You'll learn much more by doing this rather than leaving them on your hard drive or inside your iPhone. And, take one of my Auckland Art Gallery workshops. They're a lot of fun, and you'll learn heaps."
Advice for someone starting out as a photographer?
"Make the pictures you want to make of the things you love or are inspired by or are ravenously curious about, or all three. Buy a good camera body and then the best lenses you can afford. Have a reliable system to back up your work and a good workflow for editing/retouching your work. You'll need to be good at all the small business day to day admin. It's very tedious but is necessary to stay on top of so you can concentrate on being the best photographer you can be. 

"It takes time. This is a slow process, and it should be. To become good, to be confident and to gather up useful experiences, takes time.
This isn't a fast-food occupation; it's a lot about slow cooking.
"Be brave, take risks and show people your work; get feedback. Make prints and show them to the people you'd like to work with. Remember 10,000 hours of doing anything; you start to get good. So, get started, and get good!"
The scariest moment is always just before you start.
Entries for the 2020 Simon Devitt Prize for Photography are open until Wednesday 29 July, and the online exhibition will be live from Wednesday 12 August. 

We encourage everyone to visit the exhibition and enjoy our creative students' unique perspectives as they capture a roller coaster of emotions from their Covid-induced confinement, and contribute to a photographic time capsule of this profound moment in history.

For those of you entering this year's competition: stay focused, see what develops and give it your best shot.