New scholarship helps students pursue university dream
The Raye Freedman Trust Undergraduate Award has been established to support two Auckland students to pursue a degree in Arts.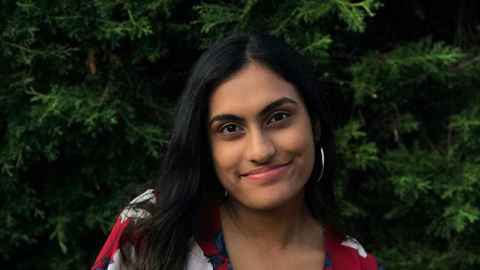 Merciana Fernandes from St Dominic's College in Henderson knew that the next step in her post high school journey was university. However, she says "like most teenagers, I was never too sure about the specifics of it. I knew I wanted to challenge myself and continue my education but it took some time to decide what field I wanted to pursue."
Fast forward a few months and Merciana has completed her first semester of a BA in Criminology and Psychology thanks largely to the Raye Freedman Trust Undergraduate Award. Established in 2019, the Award helps support two BA or BA conjoint students from Auckland who are experiencing financial hardship.
Born Rachel Ginsberg, in Winnipeg, Canada, Raye Freedman initially moved to London to study as a speech therapist. In 1939 when war broke out she was ordered home, and on the last ship sailing to Canada she met Ernest Blumenthal, a Czech refugee, escaping Hitler's Europe. Eventually Ernest persuaded her to move to New Zealand and in 1941 they were married in Auckland.
As a young Jewish woman Raye was raised to pursue mitzvot or good deeds with a generous heart. Raye established her charitable trust as a way to thank the people of New Zealand for welcoming her and the Blumenthal family to their country, and to help future generations of New Zealanders.
Raye believed in the importance of education for young women and was a generous supporter of the arts. Several years ago the Trust sponsored a STEAM programme in six intermediate schools in South Auckland. The coordinator of one programme said, "the arts including liberal arts, fine arts, music, and design thinking are critical components to innovation and creativity."
"The software engineer who can use science and math to write code for a video game must also incorporate design thinking and storytelling to narrate and visualize her work. A programme that incorporates the arts into the curriculum has been proven to increase creativity, improve academic performance, increase motor skills, enhance visual learning, and boost decision making skills – all skills critical for the next generation."
As part of that next generation Merciana says, "it has been fascinating to explore ideas that are so relevant to understanding today's society. I find myself sitting in classes sometimes thinking 'this is the reason I'm here'. I love the range of courses I can choose from with a BA, and along with my majors I've been able to explore other areas I've always been interested in such as Communication and Theology."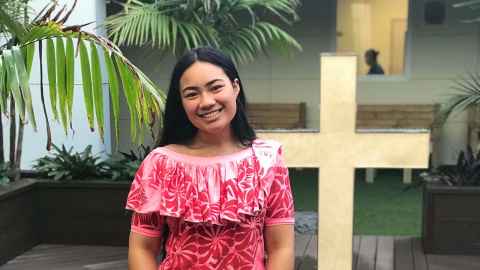 Nikita Sionetali, the other inaugural recipient of the Award, is from Kelston Girls' College. From the age of 10, Nikita had dreams of becoming a lawyer but says it was not until Year 13 that she decided she wanted to combine her Law degree with Criminology and Sociology. 
So far, university has been challenging but a good challenge. It is a big difference from my small, close-knit high school but I am really enjoying myself.
Both Merciana and Nikita feel a huge sense of gratitude receiving the Raye Freedman Undergraduate Trust Award. For Nikita, it has meant both financial relief and also provided her with a sense of achievement and encouragement. Merciana says that "the scholarship made the idea of university a less daunting goal by showing me that others believed I had the potential to succeed and were willing to support me."
In late March when New Zealand went into lockdown due to COVID-19, Stephen Katz, Chair of the Raye Freedman Charitable Trust, reached out to both Merciana and Nikita to offer extra funding for them and their families. Stephen first met Raye in the 1980's in Canada when he was practising law with her nephew. She later 'adopted' him and his family when they moved to Auckland in 1994 and over the next 20 years she was an integral part of his family, and is still referred to by his kids as 'aunty Raye'.
On providing extra support for Merciana and Nikita, Stephen says "put simply we felt it was the right thing to do. The government moved the country from level 3 to level 4 on very short notice. We were concerned the virus might disrupt the food supply chain and we wanted to ensure the families had enough funds to stock up on food." Both students were surprised and humbled by the offer.
After completing their studies, both women have a desire to give back. Merciana's goal is to create positive change by working in organisations such as Immigration NZ and the Department of Corrections. And Nikita says, "when I graduate I endeavour to become a barrister. Then, maybe even go on to become a judge. I want to use my degree to make positive and just changes in our society."