HRC funding for two Faculty of Science projects
Two science research projects have been awarded more than $2.5 million from the Health Research Council's Project and Programmes funding rounds for 2020.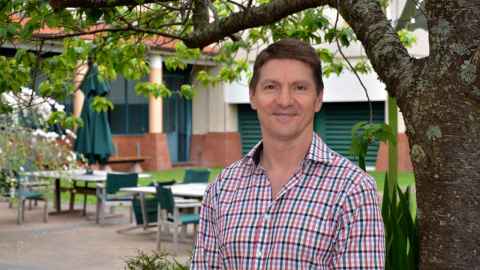 Professor Anthony Phillips from the School of Biological Sciences receives $1,189,800 over three years to lead research investigating reducing organ failure during critical illness. Severe acute disease and their associated critical illness states are the commonest causes for Intensive Care Unit (ICU) admission.

But, surprisingly, despite the multiple initiating acute disease causes (infection, pancreatitis, trauma), they can all follow a common pathway of increasingly severe systemic inflammation, multiple organ failure and in a significant number of cases, death. Treatment in ICU remains largely supportive and non-specific.

This project will evaluate the effects of a new class of drug targeting a specific type of cell communication channel. These channels have recently emerged as significant in sustaining inflammation and other processes that can lead to tissue damage and organ failure in acute disease states. These studies will support the translation of this new drug class into clinical trials.

Professor Phillips is a director of the Applied Surgery and Metabolism Laboratory, a formal collaboration between the School of Biological Sciences and the Department of Surgery in the Faculty of Medical Health Sciences.

His research is in five main areas: lymphatic fluid and its role in critical illness, mitochondrial function and its role in critical illness, non-coding RNA in surgical disease, wound healing and its treatment and understanding the impact of fatty change in livers that will undergo resection or transplantation.

Also funded by HRC in this round is a project led by Professor Winston Byblow from the Department of Exercise Sciences that explores ways to enhance spontaneous recovery after stroke.

Stroke is the second leading cause of death and the third leading cause of disability among adults worldwide. Motor impairment is common after stroke, affecting around 80% of patients and recovery of movement is crucial to regaining independence. However, all major trials of movement rehabilitation interventions since 2011 have been negative.

Professor Byblow says there is a substantial need to develop new approaches for rehabilitation of the upper limb after stroke and in order to make a difference, rehabilitation research needs to have a greater contrast between experimental interventions and standard care, and principled selection of trial participants using biomarkers. Funding of $1,421,459 over four years will be used to conduct a Phase IIa trial to achieve both of those things, he says.

Director of the Movement Neuroscience Laboratory at the University, Professor Byblow's research specialisation is in neurophysiology, neurorehabilitation, neuromodulation and neural plasticity, and human brain imaging relevant to recovery of motor function after stroke and movement disorders such as dystonia and Parkinson's disease.