Paula Morris on bringing arts experiences to the world
Paula Morris says hosting the online Auckland Writers Festival Winter Series has made her a better interviewer.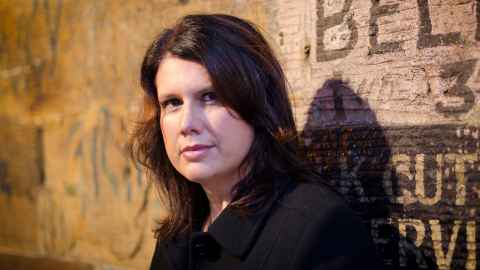 When New Zealand went into lockdown, the Auckland Writers Festival was just seven weeks away with over 41 international literary luminaries and 222 New Zealand writers, thinkers, facilitators and panellists set to take the stage.
After some creative thinking from the Festival, Associate Professor Paula Morris, who was originally lined up to interview four writers, was now looking at hosting an online version of the Festival, talking with 40 writers over 13 weeks. Despite already teaching an undergraduate English class of 96 students along with the Master of Creative Writing programme, she decided it was an opportunity she couldn't pass up.
"It's been really full on and a huge amount of work, but also very enjoyable and stimulating and I feel like I've become a better interviewer. I've also enjoyed meeting the writers virtually and bringing different people together into a conversation and they've really stepped up to the demands of the format," she says.
That format, created by festival director Anne O'Brien, who Paula describes as "a visionary and the ultimate professional", has proved to be a winner. The 2020 Online Winter Series is a weekly, hour-long programme on Sunday mornings combining three different writers. Each has seven minutes, plus a reading, with time at the end for a wider discussion.
The series has proven to be popular not only with the substantial live audience every Sunday, but also with a lot of people listening to it at different times, later in the day, throughout the week and internationally.
"There are all sorts of people around the world and in New Zealand who have been tuning in."  
I think lockdown has made people much more open to having arts experiences online.
Paula has received feedback on the Winter Series from all over the world, including a viewer in the UK on her interview with Booker Prize winner Bernardine Evaristo about the structure of her novel.
"To a New Zealand audience familiar with the work of Witi Ihimaera or Patricia Grace, the spiral structure is not unusual. It's very much a pattern in Indigenous literature all over the world. Whereas in English literature it's quite unusual and English interviewers are not necessarily discussing that with her, so it's really good to be able to bring a New Zealand perspective to the conversation."
"Many of the writers feel very moved by the te reo Māori that they hear. They are really reminded that they are in a different place, with a different audience, even if they're sitting in their living room in New York."
One of the most moving sessions for both Paula and the other writers one week was with Chanel Miller. The young American writer, whose critically acclaimed memoir Know My Name sparked a nation-wide discussion in the US about the treatment of sexual assault survivors by both colleges and the court system, moved the panel to tears.
"She went through this terrible court case where her whole life was dissected but she just has this radiance about her," says Paula. "All of us that week were moved to tears. She was so positive and intelligent and she's a very good writer – we were all so thrilled to listen to her."
"I got a lot of feedback from younger people who watched that, who had heard about her and heard about the case, and were so inspired by her and ordered her book."  
I'm glad that this online series has created that kind of opportunity.
Paula says it's also been great to be in conversation with colleagues, including Associate Professor Selina Tusitala Marsh whose book Mophead: How your difference makes a difference is a finalist in the New Zealand Book Awards for Children and Young Adults.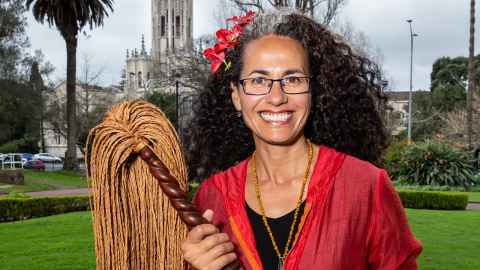 "Selina was on with former UN Ambassador Samantha Power and former White House Administrator Cass Sunstein. Selina is just so articulate and it was great listening to all three writers together with their distinct points of view on affecting change."
"It's also been wonderful to have two Master of Creative Writing graduates Caroline Barron and Amy McDaid talking about their books Ripiro Beach: A Memoir of Life After Near Death and Fake Baby and seeing them alongside overseas writers and some bigger name New Zealand writers."
"We spend a lot of time on professional development aspects in the Master of Creative Writing and it's great to see our writers getting a strong online presence - something festival directors really pay attention to."
Despite lockdown, the 2020 Master of Creative Writing programme has seen more applications than last year and Paula is looking forward to teaching the next cohort of writers, which she says is a diverse group of people.
As for the online Winter Series coming to an end she says, "I'll be sad when it goes, but I'll be glad to sleep in on a Sunday!"
The 2020 Winter Series finishes on Sunday 26 July. The penultimate show features the University's Professor Michele Leggott reading from Mezzaluna: Selected Poems.
Paula Morris MNZM (Ngāti Wai, Ngāti Manuhiri, Ngāti Whatua) is a novelist, essayist and short story writer. She was the 2018 Mansfield Menton Fellow, in residence in France for the first half of 2019.