Sir Ian Taylor to lead Product Accelerator board
Expertise brought to NZ companies by the Product Accelerator programme has inspired Sir Ian Taylor to take on leadership of the network's advisory board.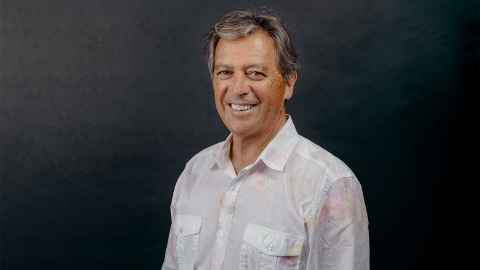 The Product Accelerator, a nationwide government funded network led by the Faculty of Engineering to bring research and technological expertise to New Zealand businesses, has appointed Sir Ian Taylor as new chair of the Product Accelerator Advisory Board.
Co-director of the network, Associate Professor Mark Jones from the Department of Chemical and Materials Engineering, welcomed the appointment of Sir Ian and paid tribute to Steve Wilson who has been chair since its inception.
"Steve has played a major role in the success of the Product Accelerator and we are delighted that he will stay on as co-chair and advisory board member and support Sir Ian in his new role."
Steve Wilson also welcome the new chair to the role: "Sir Ian has been an innovator and entrepreneur for over 30 years, pioneering high tech solutions and businesses, a lot of it working with University of Otago, a valued partner in the Product Accelerator. All of this from his background growing up in a rural area of Hawkes Bay with no electricity.
"He is also driving a new education initiative for Māori and Pacific youth, rooted deeply in the culture of Mātauranga, which has critical importance to innovation and the whole future of Aotearoa New Zealand."
Sir Ian has a distinguished list of honours including being appointed Companion of the New Zealand Order of Merit for services to television and business in the 2012 New Year Honours, and promotion to Knight Companion of the New Zealand Order of Merit in the 2021 New Year Honours. He was named Outstanding Māori Business Leader of the Year in 2013, awarded a prestigious Sports Emmy in 2014 for development of an innovative mobile application for the 34th America's Cup, and named Innovator of the Year at the 2019 New Zealander of the Year Awards.
In accepting the role Sir Ian said: "The Product Accelerator was yet another example of an organisation working quietly beneath the radar, bringing real value to New Zealand businesses with a focus on science, engineering and technology and the role that it can play in our future.
"I had never heard of the Product Accelerator before I was approached for this role. But when I looked at how they were helping NZ companies, it took only 10 minutes for me to say ' How do I get involved'?"
The Product Accelerator was started by University of Auckland Professors Mark Taylor and Emeritus Professor Ralph Cooney in 2009 when it was known as the Materials Accelerator. Since its name change in 2013, the programme has helped New Zealand businesses on more than 400 projects and added potential value worth hundreds of millions of dollars.
Although the programme is based at the University of Auckland, partners include the Universities of Waikato, Otago and Canterbury, AUT, Victoria University Wellington, Massey University, Callaghan Innovations, the MacDiarmid Institute and GNS Science. All partners provide expertise and lead projects.
More information about Product Accelerator can be found here.