Creative toolbox a tonic for anxious students
Help is at hand for teachers who want to put a high priority on student well-being as children return to class.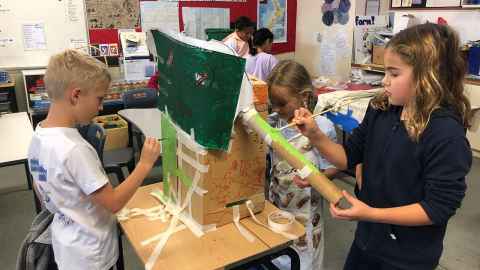 Te Rito Toi, an arts-based resource for primary schools, was launched after the last Covid lockdown and has already had great engagement and feedback, says Professor Peter O'Connor, an expert in arts education from the University of Auckland.
"Perry Rush (national president of the New Zealand Principals' Association) has told me there's been more art, in its widest sense, going on in schools in the last few weeks than there has been in the last 20 years," he says.
The accumulated expertise of Australasian experts in the field, the Te Rito Toi resources range from creative lesson plans featuring poems, plays, art and dance projects, to expert advice for teachers and principals and 'bigger picture' concepts.
And feedback on the Māori resources, Hā Ora, (breath of life) has been particularly positive, says Professor O'Connor.
"They were collated by a bicultural team and include activities to help lessen stress, calm the mind and connect strongly with the natural environment through things like ngeri (chant), waiata ā ringa (action song) and kanikani (dance); they're fantastic."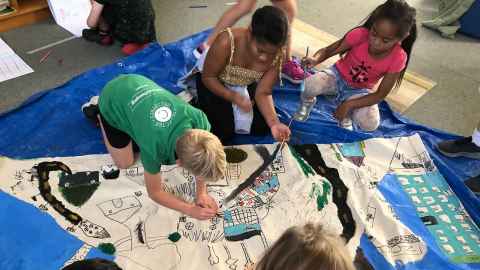 He says one school has even decided to employ an arts adviser to work with teachers in developing the resource in the school.
"I think this time around we're all feeling a bit more anxious and less optimistic, there's a lot more anger and uncertainty in the community and I think children pick that up and bring it back to school, so the need is definitely there."
He says international evidence is clear that a focus on wellbeing is the quickest and most effective way to re-engage children with learning following or during crisis, and it looks like many teachers agree, as the site has had more than 280,000 unique page views since its launch in April.
Te Rito Toi is supported by the New Zealand Educational Institute (NZEI), the NZ Principals' Federation, the Sir John Kirwan Foundation and the University of Auckland Centre for Arts and Social Transformation.
Share your Te Rito Toi story
Following the initial success of Te Rito Toi, the team has decided to build an online gallery to exhibit the outstanding work created by students and their teachers.
They are keen to:
Gather videos or images of finished work
Gather videos or images of the creative process
If you have already used the resources and would like to share your work, contact Christa Napier-Robertson at: christa.napier-robertson@auckland.ac.nz or visit: teritotoi.org/share/. For the work to be included in the gallery launch, it must be submited by Tuesday 15 September.