Generous support for students in need
An outpouring of generosity for the Annual Appeal 2020 has seen more than 430 people donate a total of $70,000 for students experiencing financial hardship.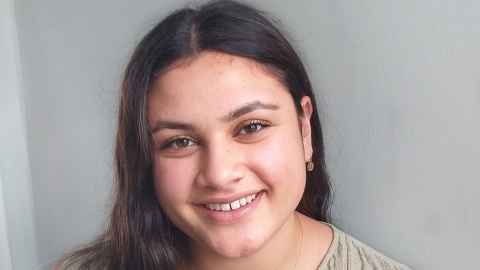 More than 130 of these gifts came from new donors, which Annual Giving Manager Becky Calder says is "humbling" during a time of uncertainty caused by Covid-19.
"Many people have chosen to react to this crisis through positive action to support those around them and people within their wider community. It's been a recognition that 'if it's hard for me, I can only imagine how some others are finding it'," Becky says.
The impact has been greatest on the most vulnerable students, whose futures are often determined by their ability to support themselves financially, not their ability in their studies.
The current Appeal features Tatiana Faaiu, who received generous philanthropic support to enable her to start her Bachelor of Health Science degree.
"I don't even have a big enough thank you," she said. "Thank you so much. It's not only helped myself but also my family. It's not just the financial support but also the mental support too. That people recognise our hard work and believe that we can do it."
By supporting talent early in students' careers donors are helping to ensure that those who have the potential to make a major contribution to businesses, organisations and communities are given the opportunity to thrive. This not only transforms the lives of those immediately involved but has a much wider impact.
Media enquiries:
Helen Borne | Communications Manager, Alumni Relations and Development
Email: h.borne@auckland.ac.nz