Research into community land trust ownership model awarded prize
An innovative research paper that interweaves law and social policy, has won the Legal Research Foundation's annual writing award in the category of unpublished postgraduate student paper.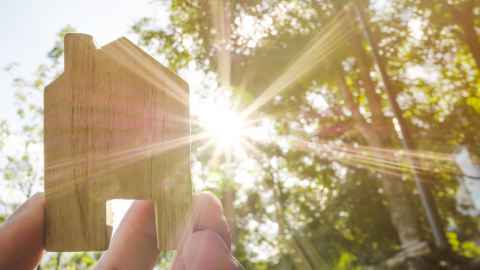 Community Land Trust in Aotearoa New Zealand: a Regenerative Model of Land Tenure for Community and Sustainability by University of Auckland Law School alumnus Samuel Johnston, was completed as part of his LLM with first class honours.

The award which comes with a prize of $1,000, is open to unpublished postgraduate student papers between 8,000 and 18,000 words and written as part of a course credit at a New Zealand University,
Samuel's paper, which proposes a hybrid community land trust (CLT) model of ownership for intentional communities in New Zealand, was described by the adjudicators as "innovative".
On presenting the award, Justice Simon Moore, President of the Legal Research Foundation, said the adjudicators selected the paper because it was "beautifully written, with clear, concise analysis and argument".

"The paper sets out, and rigorously analyses, the criteria for the evaluation of community legal structures. It discusses them in the light of experiences overseas, and the constitutions and vision statements of a dozen or so communities existing in New Zealand.
"The author's justification for the hybrid CLT model is carefully and persuasively argued. The paper concludes with a set of policy recommendations for government. The paper interweaves law and social policy, and is supported by references to international literature and the author's own impressive empirical research. 
"Its proposals are of potential value in a time when sustainability is a major issue, and where new types of land tenure and community living are worth serious investigation."
Samuel's research was supervised by senior lecturer Katherine Sanders from the Faculty of Law.