Goal in sight for Pasifika Blues Award winner
After winning the ANZ Netball Premiership with the Central Pulse in 2019, netballer Sulu Fitzpatrick can now add a University of Auckland Blues Award to her trophy cabinet.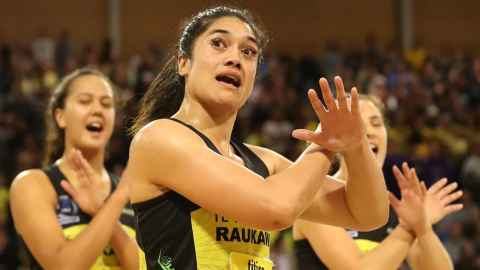 A sociology student in the Faculty of Arts, and a current member of both the Northern Mystics and the Silver Ferns Squad, Sulu is the winner of the 2020 Pasifika Major Award for her outstanding achievements in netball.
As well as being one of the top defenders in the country, she is the mother of six-year-old twins Theresa – named after her auntie, Black Fern Theresa Fitzpatrick – and Tavita, and has plans to finish her studies in the first semester of 2021, majoring in sociology, with a minor in philosophy.
"I love what I'm studying because it's transferable into my life as a sportsperson, but also as a woman who fits into the 'minority' in many senses," she says.
She admits university life has been challenging as she's had to balance study with sport and parenting and "often failed", but she's reached an exciting stage in her degree where the subjects are coming alive for her.
"I'm now in a place where I love what I'm studying and it doesn't feel like work because it's helping me understand myself and others and making me a better person, on and off the court."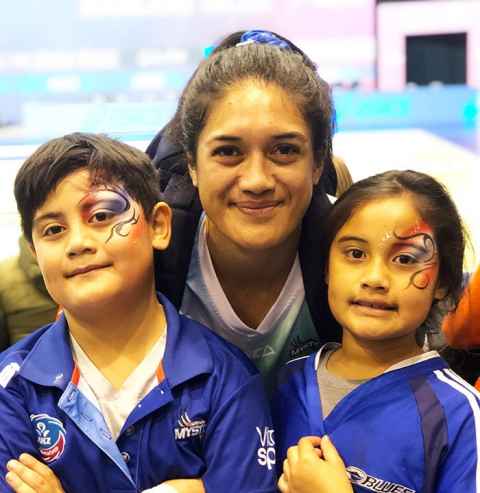 Her third-year sociology papers have inspired her to explore her interest in working with people, possibly as a youth social worker, particularly thanks to the personal approach of lecturers like Manuel Vallée and Louise Humpage.
"They invested so much into their students, especially during the uncertain times of Covid-19, and that spirit of giving back through education is really appealing to me."
Sulu started studying at Auckland straight out of high school in 2011, the same year she made her debut for the Silver Ferns, but took time out to have her twins.
Determined to continue, she picked up her studies again by correspondence while she was based in Wellington with the Central Pulse.
"I promised myself I would finish my degree before I was 30, and I'm 28 now, so there's still time," she says.
Born in Auckland, but travelling back and forth to visit family in Samoa from a young age, she says strong family support has been her source of strength through the ups and downs.
"They are also the village that has helped raise my children and to whom I owe every blessing I have. My parents are the reason I continued to pursue my studies, despite my very slow progress, and my sister Theresa, who also studies at Auckland, has been a massive help to me as a mother, and an inspiration as an athlete and student."
And she found lockdown "a blessing" rather than a limitation.
"It allowed me to connect with my little blended family, train hard, reflect personally, mentally and spiritually and gave me time to focus on my studies. It forced me to be present. I know it wasn't the case for all people, so I'm grateful."
A Prime Minister's Athlete Scholarship made it financially possible for Sulu to continue her studies while also being a mother and athlete.